15 Best Things to Do in Ahwatukee, Phoenix
Living in Ahwatukee is like living in a suburban community but even closer to natural areas, parks, and outdoor recreation.
It belongs to Maricopa County and occupies most of the southern part of Phoenix, Arizona.
This beautiful urban village is part of the East Valley region, with an estimated population of 83,464 as of 2016.
The name Ahwatukee has been claimed to be of the Crow language, which is spoken by the Crow Nation tribe.
According to some accounts, the name referred to a demolished house located near Sequoia Trails and Appaloosa Drive.
Randall Presley of Presley Development Company started the development of the village in 1970 after buying 2,080 acres of land, which included the Ahwatukee Ranch.
Today, the village is one of the popular destinations in the region for traveling families, backpackers, and friends for its laid-back atmosphere.
Here's a round-up of the best things to do in Ahwatukee, Phoenix, Arizona.
Hike the Pima Canyon Trail
If you're a lover of long hikes, the Pima Canyon Trail offers scenic views of the valley, rugged cliffs, amazing rock formations, and lots of beautiful desert terrains.
The first three miles offer outstanding vistas and are great for those who want to exercise or see the beautiful views of the desert.
Cacti, native plants, and bushes are among the plant life that the trail offers.
Look out for wildlife along the way, including roadrunners, quails, lizards, coyotes, and birds.
This is a 10.1-mile out-and-back trail, so if you want to explore more, don't forget to bring lots of water, as this will be a fun and challenging hike.
It's an easy hike, but it gets rocky and sandy in some parts, but you just have to wear your hiking boots, and you're good!
You can head to East Pima Canyon Road to start your hike.
Spend a Day at Desert Foothills Park
If you're traveling with your family, one of the best destinations in Ahwatukee is Desert Foothills Park.
The park is tucked between low hills in the village with picnic tables to use for an all-day family picnic.
Your little ones can also enjoy the park's shaded playground area, where they can run around and interact with other kids.
In addition, there are sports fields for everyone, from softball fields, a soccer field, and sand volleyball courts.
There's also a small desert patch with dirt trails for hiking or riding a bike, which is a great way to spend an entire day with the whole family.
You can even spend time here until evening for more fun and quality time with your loved ones.
Desert Foothills Park is Ahwatukee's famous landmark located at East Marketplace Way Southwest.
Get Your Coffee Fix at Whereubean Coffee
A nice laid-back coffee house with outdoor seating, WhereUBean Coffee offers the best espresso and latte in town.
Their espresso shots are hand-pulled, teas are brewed, and baked goods are only made in small batches to serve them fresh.
Established in 2013, the coffee house also has Intelligentsia Coffee, a company known for producing third-wave coffee.
Enjoy the cozy and welcoming environment inside or outside the coffee house, and most of all, enjoy your favorite cup of coffee!
WhereUBean Coffee also features a few books for you to read.
If you're vegan, their vegan-friendly brownies are not to be missed!
You can find the coffee house on East Chandler Boulevard.
Enjoy Tee Time at Foothills Golf Club
Foothills Gold Club sits on lush and scenic rolling fairways against a backdrop of beautiful desert terrain.
The 1.44-acre golf course offers 18 holes on a par of 72 with four sets of tees, which earned four stars from Golf Digest.
With its majestic beauty, you'll be surprised that you can play for about two or more hours for a cheaper price, something that you can't find elsewhere in the region.
Foothills Golf Club also hosts tournaments, weddings, and other special events.
Opened in 1988, it's located in the beautiful South Mountain on East Clubhouse Drive.
See the Site of the Historic Lost Ranch
In a small valley of the scenic South Mountain sits the site of the Lost Ranch, which is all ruins now.
The historic site is tucked in a small valley, away from the mountain's official trail, and is a little off the beaten path.
Officials suggested that the Lost Ranch could be an abandoned mining camp in the early 18th century that wasn't finished during the Great Depression and the two World Wars.
The building is made with slump block, which gave officials a hint that it was probably built around the 1915s to 1920s.
Lost Ranch may be a little far from the official trails of the mountain, but it has attracted many hikers in recent years due to its mystery.
You'll see the ruins of the fireplaces and the entire building's foundation.
Shop Local Produce at Ahwatukee Farmers Market
Ahwatukee Farmers Market promotes all local business owners, from farmers to artisans and crafters.
Here, you'll find fresh produce such as eggs, organic vegetables, dairy products, baked goods, flowers, herbs, seafood, natural meat, arts and crafts, and more.
It's a great local stop when you're out and about in Ahwatukee, especially on Sundays.
Bring your reusable shopping bags to help tone down any trash.
Ahwatukee Farmers Market is located in Ahwatukee Tennis Club on East Warner Road.
Go for a Morning Walk at Vista Canyon Park
When the sun rises, Vista Canyon Park offers one of the best sunrises in the village, with panoramic mountain vistas.
There's also a nice 0.5-mile sidewalk path at the park, which lets you explore and take advantage of the warmth of the sunrise.
The 26-acre neighborhood park also offers athletic fields used by some local athletes for practice and friendly games.
It also features a wide open space with lots of grass and shady mature trees, perfect for dog walking.
You can find Vista Canyon Park at South 30th Street.
Reconnect with Nature at South Mountain Park and Preserve
A few hours of unplugging from the world's noise to reconnect with nature is what South Mountain Park and Preserve is good at.
Known as Phoenix Point of Pride, the 16,000-acre park is America's largest municipal park and one of the largest in the world.
Three mountain ranges make up the preserve, such as the Ma Ha Tauk, Gila, and Guadalupe Mountains, with 50 miles of hiking, biking, and equestrian trails.
Formed in 1924, it was formerly referred to as Phoenix Mountain Park and is home to amazing flora and fauna.
Look out for coyotes, deer, birds, rattlesnakes, lizards, squirrels, jackrabbits, bobcats, and more.
Cacti and native plants and bushes are also prevalent at the preserve, making it even closer to nature.
One of South Mountain Park and Preserve's trailheads close to Ahwatukee, which borders to the south, is Desert Foothills Trailhead on the South Desert Foothills Parkway.
Take Your Adventures to Urban Air Trampoline and Adventure Park
When it comes to adventures, Ahwatukee doesn't disappoint!
Perfect for a family or friends getaway, Urban Air Trampoline and Adventure Park offers an indoor playground for all ages.
Choose from zip line, ropes course, climbing walls, obstacle courses, dodgeball, trampoline, go-karts, trapeze, sky rider, laser tag, and more.
These are great for all ages, including the bigger kids.
There's also a kid's area for seven-year-olds and below, so the younger ones don't miss out on the adventure and fun.
Urban Air Trampoline and Adventure Park is located in Foothills Park Place Shopping Center on East Ray Road.
Read a Book at Ironwood Library
Providing ample and comfortable reading nooks and a quiet place to read, Ironwood Library is the neighborhood's gem when it comes to resources.
The library is one of the branches of Phoenix Public Libraries, small and quaint, with a great selection of books to read.
It features a nice children's area where kids can play and read, as well as other kids' activities to enjoy.
For teens, the library also offers a nice selection of books and other resources.
Their WiFi is also free to anyone visiting, as well as computers to use to get some work done.
Ironwood Library is located off East Chandler Boulevard.
Enjoy sweeping views of the entire Hidden Valley at the Buena Vista Lookout.
The lookout also provides panoramic views of the City of Phoenix with outstanding desert beauty around natural areas.
This is also a popular spot for cyclists with rocky and hilly paths where they can take in the scenery.
You'll also see some interesting rock formations and cacti everywhere!
Buena Vista Lookout sits on East Buena Vista Road.
Let the Kids Cool Down at Mountain Vista Park
In the Phoenix area, it's either hot, or it's simply hot.
So to keep things cool for the kids when you're visiting Ahwatukee between the months of May and October, head to Mountain Vista Park.
The park features a splash pad, which allows kids to beat the heat by playing and enjoying the sprays of water.
There are also a few ramadas to use for picnicking, as well as grills for barbecues.
There are also lighted sports fields for sports enthusiasts and a playground area for the little ones.
Mountain Vista Park is located on South 50th Street.
Play Frisbee at Sun Ray Park
Offering a 9-hole disc golf course on a par of 3, Sun Ray Park is a popular spot for those who play Frisbee.
This beautiful tucked-away park has no water feature or rocks that can damage your disc.
What makes it nicer is the park is away from the freeway noise, so there are no distractions.
You'll also see some small wildlife, including rabbits, quails, lizards, prairie dogs, and birds.
You can find Sun Ray Park off East Ray Road.
Other Things to Do Nearby
Past the Ahwatukee borders, you'll also find lots of amazing attractions that are all worth the drive.
These are only a few minutes away from the beautiful village.
Tour the Mystery Castle
Located on the foothills of South Mountain, Mystery Castle offers guided tours around its 18-room mansion.
In addition to 18 rooms, the castle also features 13 fireplaces, parapets, beautiful nooks, and crannies, as well as southwestern antiques.
When Boyce died in 1945, a grown-up Mary Lou moved to the castle until her death in 2010.
Mystery Castle is located in South Mountain Village on East Mineral Road, a 20-minute drive from Ahwatukee.
Enjoy Tee Time at Raven Golf Club
Located close to downtown Phoenix, Raven Golf Club offers beautiful plush rolling fairways lined with mature Georgia Pine trees.
It's an 18-hole on a par 72 golf course nestled within the gorgeous South Mountain and its rugged slopes.
Playing here offers a quick change of scenery—a lush oasis for golfers away from the noise of a modern metropolis.
Raven Golf Club opened in 1996 on East Baseline Road, only an 18-minute drive from Ahwatukee.
Final Thoughts
With unmatched trails and sweeping mountain vistas, Ahwatukee is a tourist gem.
The village is one of Phoenix's crowning jewels, offering rich flora and fauna.
Enjoy these best things to do in Ahwatukee, Phoenix, Arizona, on your next trip!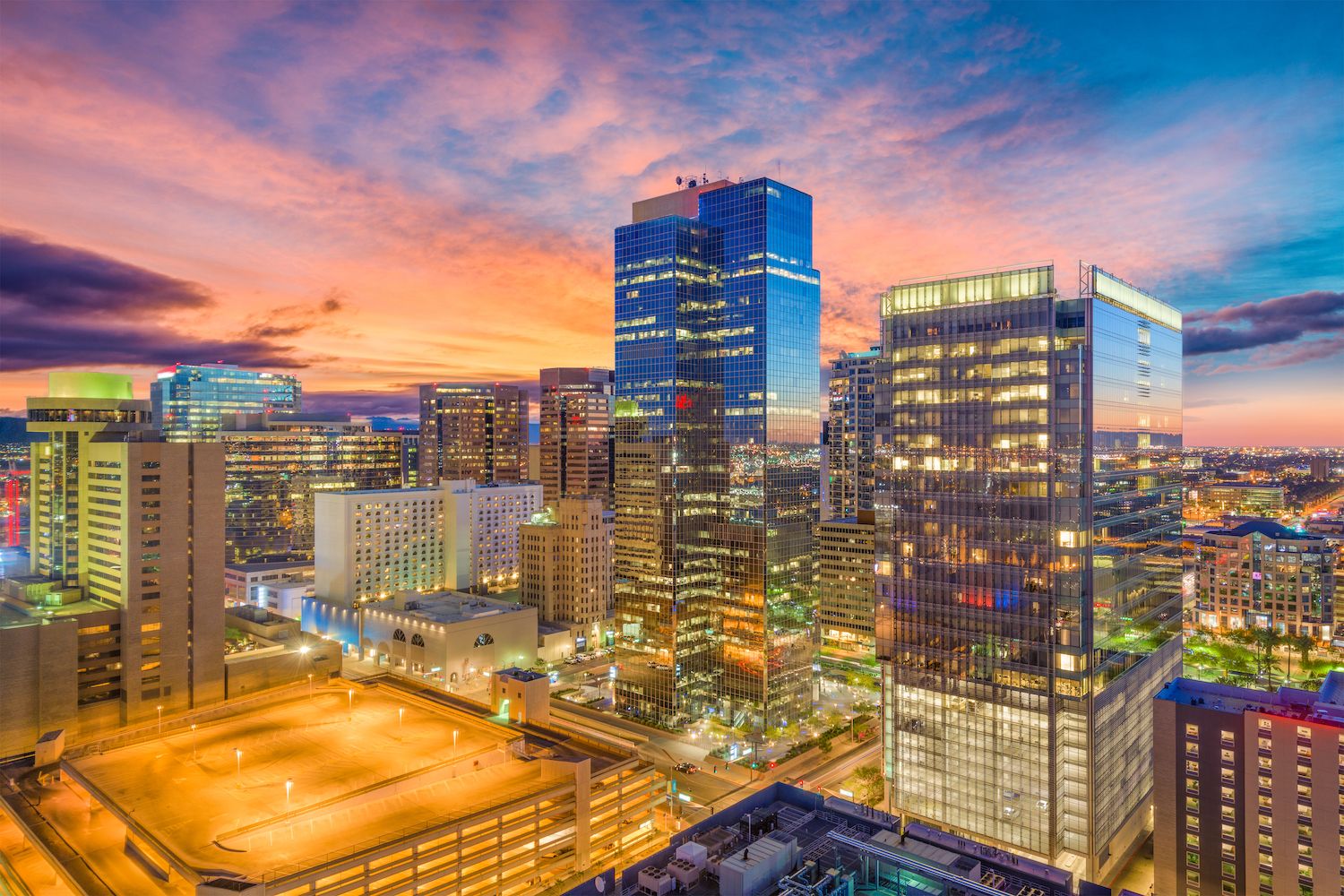 ✍️
Find out more about Travel Lens and read our editorial guidelines
here
.