15 Must-Attend Events in Pasadena, California This Weekend (July 29-30)
Life never gets dull in the charming city of Pasadena, California. From its vibrant cultural scene to its picturesque natural landscapes, there's always something exciting to explore.
Each weekend in Pasadena promises a line-up of diverse events and activities that cater to all kinds of interests. Whether you're a local resident or a visitor looking to immerse yourself in the city's unique charm, you're sure to find something that piques your interest.
In this guide, we'll be sharing a curated list of events and activities taking place in Pasadena this weekend. Get ready to fill your calendar with unforgettable experiences!
Disclaimer: It's possible not all the events featured are within the city limits. Where relevant we've included events in nearby cities a short drive away.
Looking for a relaxing way to wind down your weekend? Why not immerse yourself in the smooth, soulful sounds of jazz under the open sky?
The Jazz in the Park - Summer Concert Series is an enchanting event that brings together music lovers from across Pasadena.
Taking place every Sunday at the Playhouse Village Park, this series of free outdoor jazz concerts is a must-experience event for any jazz aficionado, offering a unique blend of rhythm and relaxation.
The upcoming concert on Sunday, July 30, 2023, from 5:00 PM to 7:00 PM (PDT), promises to be a delightful harmony of music and nature.
Located at 701 E Union St, Pasadena, CA, Playhouse Village Park provides the perfect backdrop for an evening of jazz.
Whether you're a long-time jazz enthusiast or a curious newbie, this event is sure to leave you tapping your feet and humming along.
So, grab your picnic blanket, gather your loved ones, and join us for an unforgettable evening of jazz in the park.
As a local resident and wrestling enthusiast, I can personally vouch for the electrifying atmosphere of the Santino Bros. Wrestling events. If you're in Pasadena this weekend and looking for some thrilling action, head over to the 'L.A. Rumble' event organized by Santino Bros. Wrestling on Saturday, July 29th.
The event will take place from 7:00 PM to 9:30 PM PDT at 4835 Clara St., Cudahy, CA, a short drive from Pasadena. The Santino Bros. Wrestling academy is known for promoting local events that showcase their talented students, along with some of the top independent wrestlers in Southern California.
Expect to see wrestling stars like Kaos, Slice Boogie, Tyler Bateman, Che Cabrera, Ray Rosas, Eli Everfly, Delilah Doom, Rico Dynamite, Bad Dude Tito, Jezabel, and Sage Sin, among others, who have wrestled for renowned platforms like WWE, AEW, NJPW, and GCW.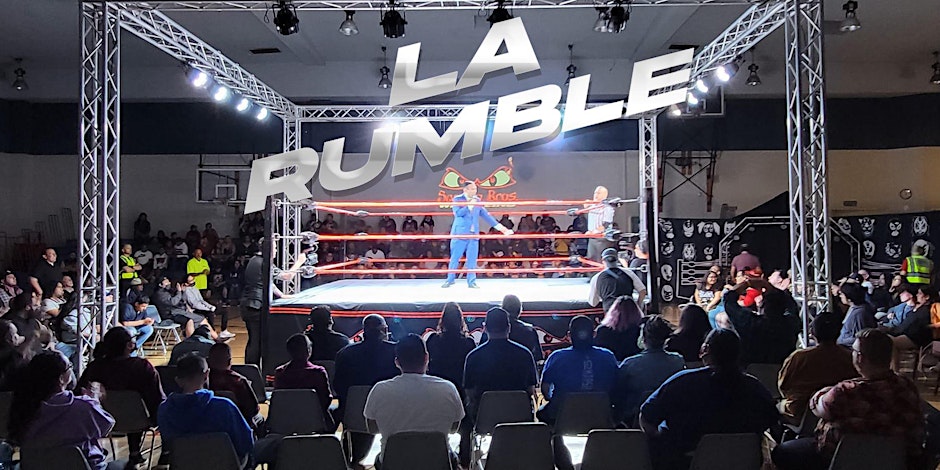 Immerse yourself in the raw energy and passion that only a live wrestling match can provide. The Santino Bros. Wrestling events are known for their up-close, personal, and in-your-face Pro Wrestling Action. So, if you're a wrestling fan or looking for an exciting new experience, this is one event you won't want to miss. Grab your tickets now and get ready to rumble!
Ready to tickle your funny bone this weekend in Pasadena? Look no further than the BlaqJokes: An All-Black Comedy Show. Every Saturday, BlaqHaus NoHo hosts this weekly comedy show that promises an evening filled with laughter.
The show is happening on Saturday, July 29, 2023, from 9:00 PM to 11:00 PM (PDT). Located at 11671 Victory Boulevard, Los Angeles, the venue provides a warm, welcoming environment perfect for a night of fun and laughter.
But the fun at BlaqJokes isn't just limited to comedy. BlaqHaus NoHo boasts a menu full of authentic southern food that you won't find anywhere else in Hollywood. From shrimp and grits to southern-style chicken & waffles, the restaurant adds a delightful gastronomic experience to your evening.
The amenities don't stop there. BlaqHaus also features a Hookah Bar, Open Late Dining, and even Trivia Tuesdays and Karaoke on Thursdays. So, why not make a weekend of it?
Grab your friends and get ready for a night of hilarious comedy, delicious food, and a fantastic atmosphere. BlaqJokes is more than just a comedy show - it's an experience you won't forget. Grab your tickets now and prepare for a memorable weekend!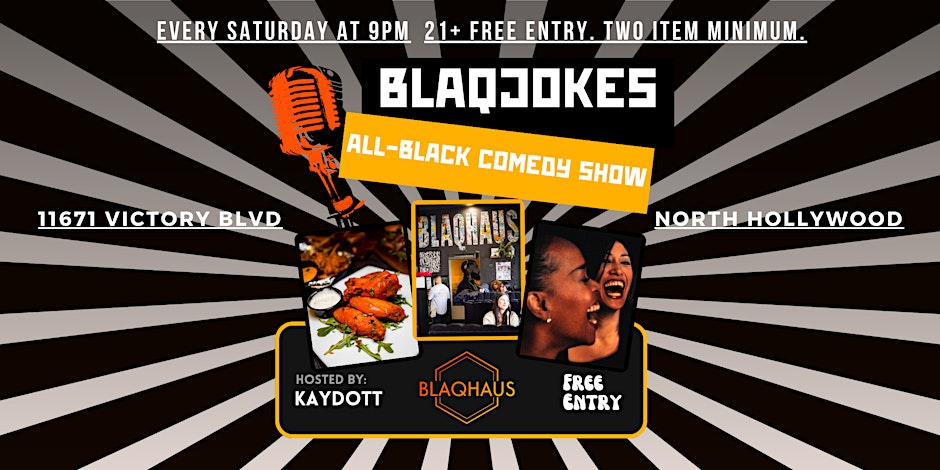 Turn the volume up because your weekend in Pasadena is about to hit a high note!
On Sunday, July 30, 2023, the Divercity Series is bringing an electrifying EDM concert to the famous Pershing Square in Downtown Los Angeles. The event starts at 2:00 PM and lasts until 10:00 PM, giving you a full day of pulse-pounding beats and immersive light shows.
The best part? This concert is entirely free with RSVP. That's right, you can experience some of the best EDM music without spending a dime! The Divercity Series is known for their fantastic lineups, so who knows, you might just get to see your favorite DJ spinning the decks.
The event is organized by Too Chillz, who are renowned for their top-notch music events. This is one event that promises to be a sensory overload in the best way possible.
Make sure to mark your calendars and secure your spot at the Divercity Series "EDM Concert" at Pershing Square. This is one musical extravaganza you don't want to miss!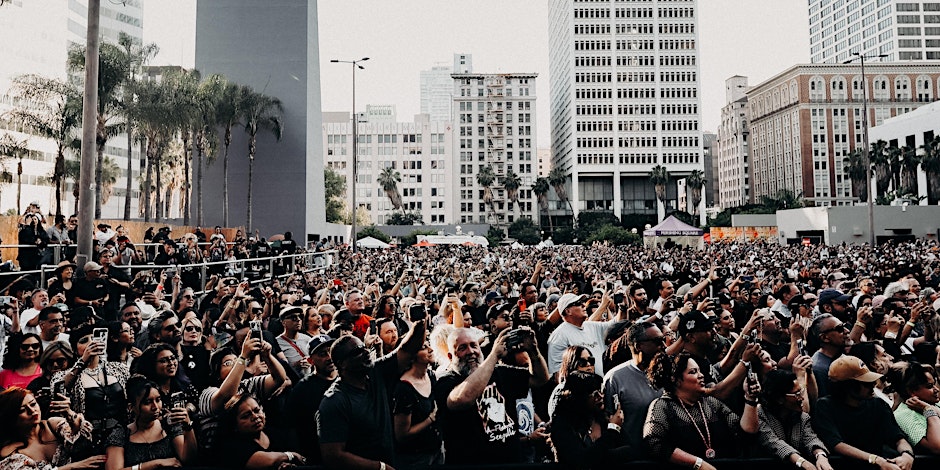 This weekend, why not immerse yourself in the vibrant world of country and western music? The much-anticipated "Country Western Night" is set to take the stage at The Original World-Famous Moonlight Rollerway in Glendale. Known as the most filmed roller rink in the world, this place has been a hub for skating enthusiasts since 1950.
The event is scheduled for Saturday, July 29, 2023, and will run from 8:00 PM to 11:00 PM. This all-ages event invites everyone, from the young to the young-at-heart, to swing and sway to the rhythm of country tunes while gliding across the original maple wood floor.
Don't own a pair of skates? No problem. Skate rental is available at the door for an additional fee. So, whether you're a seasoned skater or a newbie looking to try something fun, this event promises a night of music, laughter, and unforgettable memories.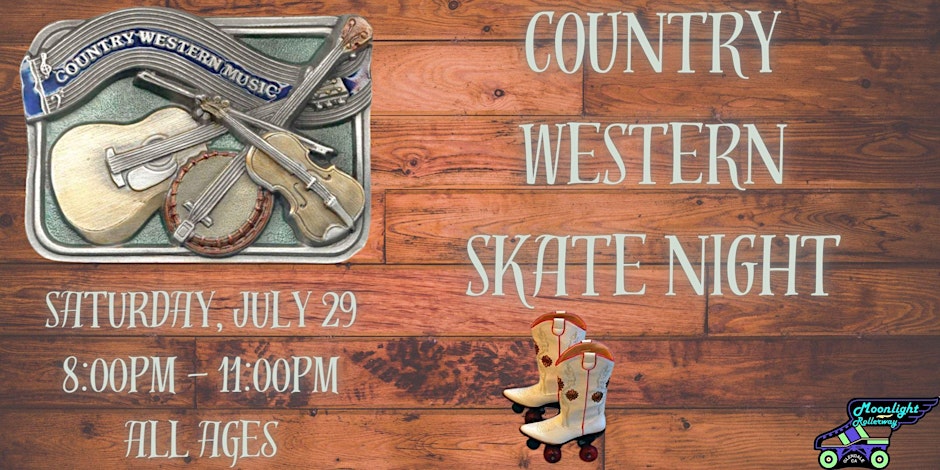 So, dust off your cowboy boots and don your favorite western gear. Join us at Moonlight Rollerway for an evening of lively music and fun-filled roller skating. Yeehaw!
Immerse yourself in an enchanting night of music and culture with the Sufi Bollywood Mehfil featuring Yash Wadali, a renowned artist from the Legendary Wadali family. This live band performance is set to take place on Saturday, July 29, 2023, at 8:00 PM and will continue until the early hours of Sunday, July 30, 2023, at 2:00 AM (PDT).
The event, organized by BIH, will be held at the scenic location of 2811 East Olympic Boulevard, Los Angeles, CA 90023. It promises to be a night filled with the soulful tunes of Sufi and Bollywood music, brought to life by the mesmerizing performance of Yash Wadali.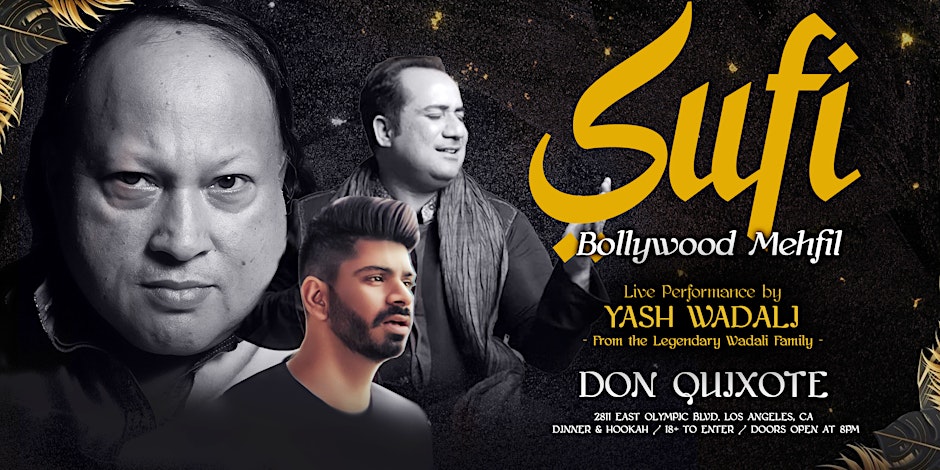 This is a must-attend event for all music enthusiasts, especially those who appreciate the unique blend of Sufi and Bollywood tunes. Experience the magic of live music under the star-lit sky of Los Angeles and let the captivating melodies of Yash Wadali transport you to a different realm. Don't miss out on this musical extravaganza! Secure your spot for the Sufi Bollywood Mehfil featuring Yash Wadali now!
The weekend in Pasadena offers a smorgasbord of fun activities, but if you're a fan of unique art and scrumptious pancakes, there's one event you simply cannot miss: The Los Angeles Pancakes & Booze Art Show.
This event, which takes place on Saturday, July 29, 2023, at 8:00 PM (PDT), offers a delightful blend of visual art, live music, and delicious pancakes. Located at 4067 W Pico Blvd in Los Angeles, it's an easy drive from Pasadena and well worth the trip.
This isn't your typical art show. The Pancakes & Booze Art Show is an eclectic mix of emerging artists, DJs spinning fresh tracks, and an all-you-can-eat pancake bar. Yes, you read that right! Pancakes and art come together in a fantastic fusion that will leave your senses tingling.
Whether you're an art enthusiast looking to discover new talent, or a foodie in search of a different kind of culinary experience, this event is sure to deliver. Plus, it's a great way to support local artists while indulging in some delicious pancakes.
So, why not take this opportunity to satisfy both your cultural and culinary cravings? Grab your tickets to the Los Angeles Pancakes & Booze Art Show and get ready for an unforgettable weekend experience.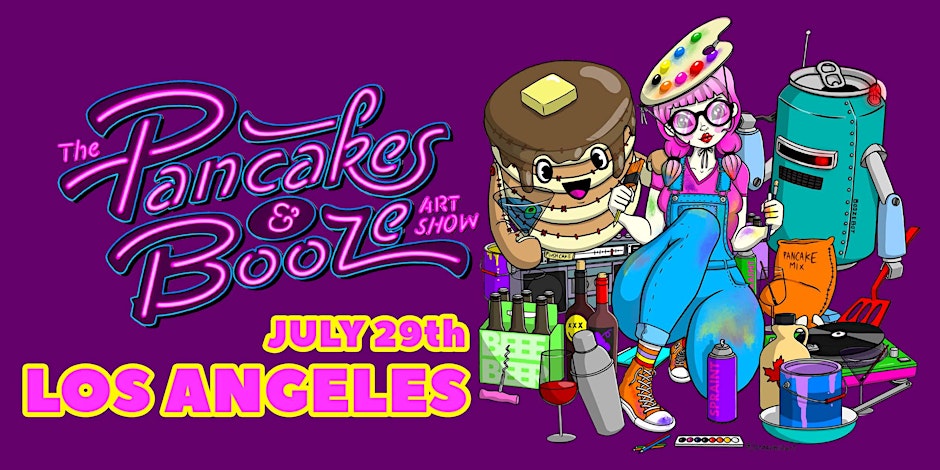 Get your engines ready, gearheads! The Summer Jam Fest Car & Bike Show is hitting the streets of Pasadena this weekend, promising a day filled with chrome-plated fun.
Mark your calendars for Sunday, July 30, 2023, from 10:00 AM to 4:00 PM. The event is located at 6023 Garfield Avenue, Commerce, CA 90040. It's a perfect destination for families and car enthusiasts alike.
Hosted by South Bay Pop-Ups, this thrilling festival is more than just a car and motorcycle show. It's a celebration of community, featuring over 60 small business vendors. You can expect a day packed with family fun, delicious food & drinks, shopping, and of course, stunning vehicles.
Whether you're a car fanatic, a motorcycle lover, or just looking for an exciting weekend activity, the Summer Jam Fest Car & Bike Show is sure to get your adrenaline pumping. So, grab your tickets and gear up for a fantastic day out!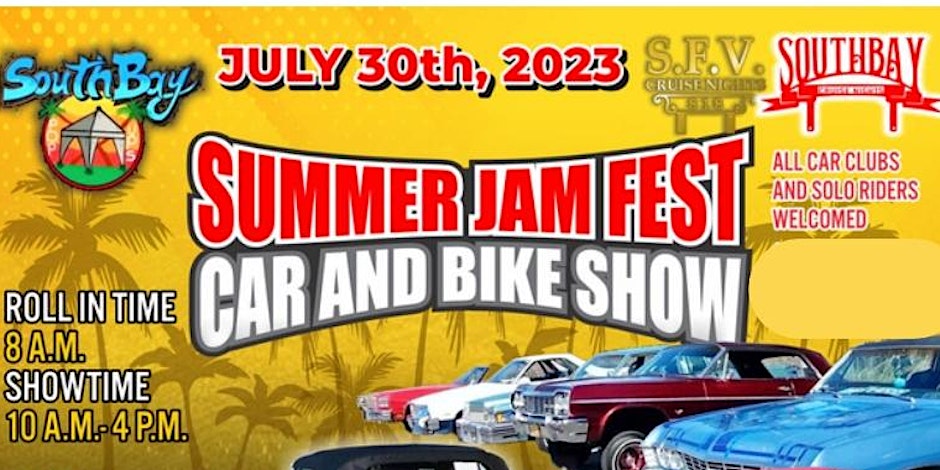 A Musical Evening at the Pacific Opera Project's Tournament of Roses House Concert
After an action-packed day at the Summer Jam Fest Car & Bike Show, why not wind down with some beautiful music at the Pacific Opera Project's Tournament of Roses House Concert? This special, free event is perfect for music lovers and families looking for a relaxing evening activity.
On Saturday, July 29, 2023, at 6:30 PM (PDT), the Tournament of Roses House lawn will be transformed into a magical concert venue. As the sun sets, you and your loved ones can enjoy a picnic while being serenaded by the talented performers from the Pacific Opera Project.
The Pacific Opera Project is known for its innovative and engaging performances, making opera accessible and enjoyable for all. The Tournament of Roses House Concert is an opportunity to experience their artistry in a unique and intimate setting.
The concert will take place at 391 South Orange Grove Boulevard, Pasadena, CA 91184. So, grab your picnic basket, blanket, and get ready for a beautiful night filled with enchanting music under the stars.
For more details and to reserve your spot, head over to the Eventbrite page and RSVP.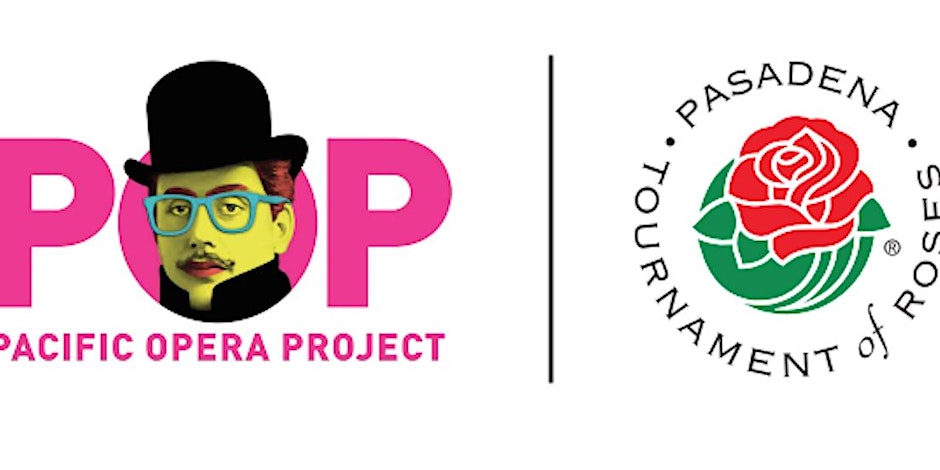 A Night of Cinema Magic at the NewFilmmakers Los Angeles (NFMLA) Film Festival
Get ready to immerse yourself in a world of cinematic creativity at the NewFilmmakers Los Angeles (NFMLA) Film Festival taking place on July 29th, 2023.
Hosted by NewFilmmakers Los Angeles, this event is a celebration of independent filmmakers from around the globe. From 3:00 PM to 10:30 PM, you'll have the opportunity to indulge in a variety of films, each with its unique storytelling and artistic vision.
The venue, located at 1139 S Hill Street, Los Angeles, will transform into a vibrant hub for film enthusiasts. It's a chance to mingle with like-minded individuals and engage in insightful filmmaker Q&As.
But that's not all! The festival also offers a mixer throughout, where you can enjoy refreshing drinks and network with industry professionals and fellow film lovers.
This in-person event is a fantastic opportunity to support emerging talent and take a deep dive into the world of independent cinema. So, mark your calendars, grab your tickets, and prepare for an unforgettable night of film and fun.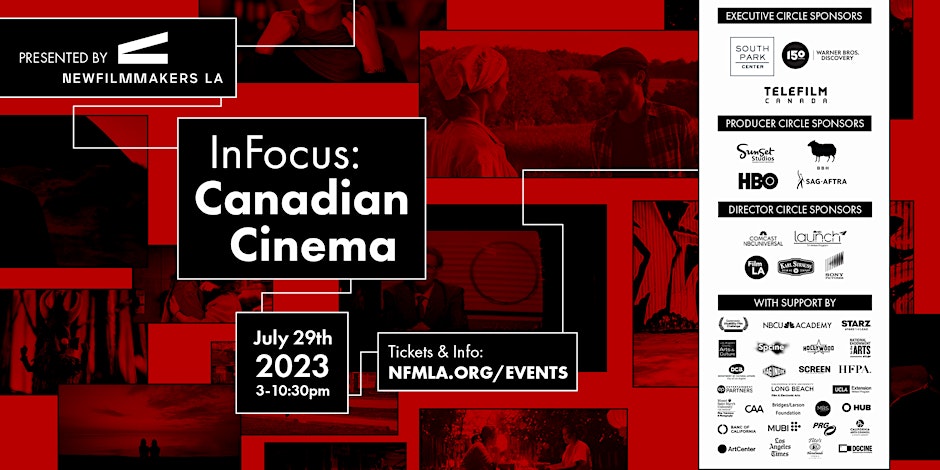 Ever wondered what edible treasures might be hiding in plain sight around your neighborhood? Ready to embark on a gastronomic adventure that's off the beaten path? Look no further than the Beginner-Friendly Queer Foraging Workshop in Hawthorne, Los Angeles.
Held on Saturday, July 29, 2023, from 3:00 PM to 5:00 PM (PDT), this unique class offers a leisurely walk where you can learn to identify edible flowers, herbs, fungi, vegetables, and fruit. With Jessica Lin from Beyond the Body LLC as your guide, you'll be able to tap into nature's bounty right in the heart of the city! Beginners are welcome, making this an accessible way to connect with nature, learn new skills, and perhaps even find a new hobby.
This workshop is also a fantastic opportunity for the Queer community and allies to come together, share experiences, and learn in a safe and welcoming environment. So grab your tickets, put on your comfy shoes, and prepare to see your surroundings in a whole new light.
The exact location in Los Angeles will be disclosed in the confirmation message when you buy your ticket. So don't wait! Take the first step on your foraging journey today.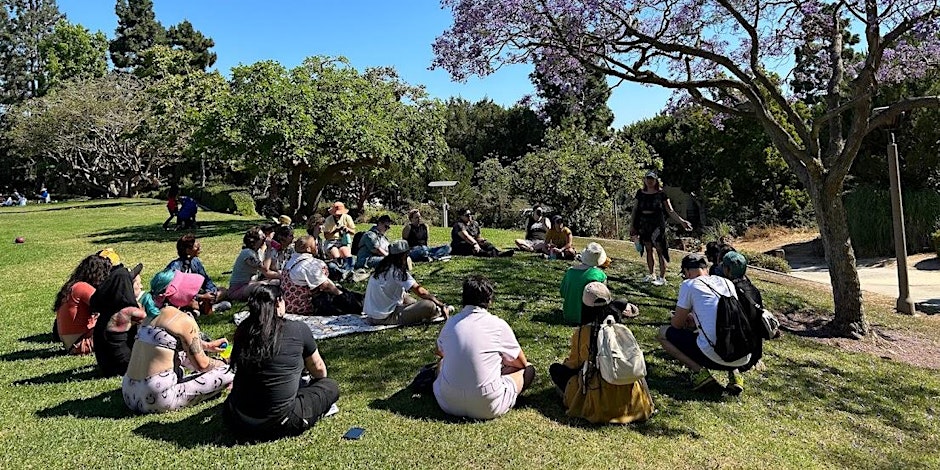 Are you looking to spice up your weekend with some rhythm and energy? Head over to the Free Salsa Lessons happening at Flame Saturday, West Hollywood. Organized by the renowned JP Santana, this event will take place on Saturday, July 29, 2023, from 9:00 PM to 10:00 PM (PDT).
This free event is the perfect opportunity to learn the vibrant dance form of Salsa in the heart of the city's bustling entertainment district. Whether you're a seasoned dancer or have two left feet, this lesson is designed to accommodate all skill levels.
The venue, located at 8782 Sunset Boulevard, West Hollywood, CA 90069, offers ample space to move and groove. Plus, the energetic atmosphere will surely make you forget all your inhibitions and dance to the beat.
The best part? It's absolutely free! So, come alone, bring a partner, or gather a group of friends for an evening of fun and dance. This event guarantees an exhilarating time and a chance to meet fellow dance enthusiasts.
Salsa is not just a dance; it's a celebration of life. So, put on your dancing shoes, sway to the rhythm, and let the music take control.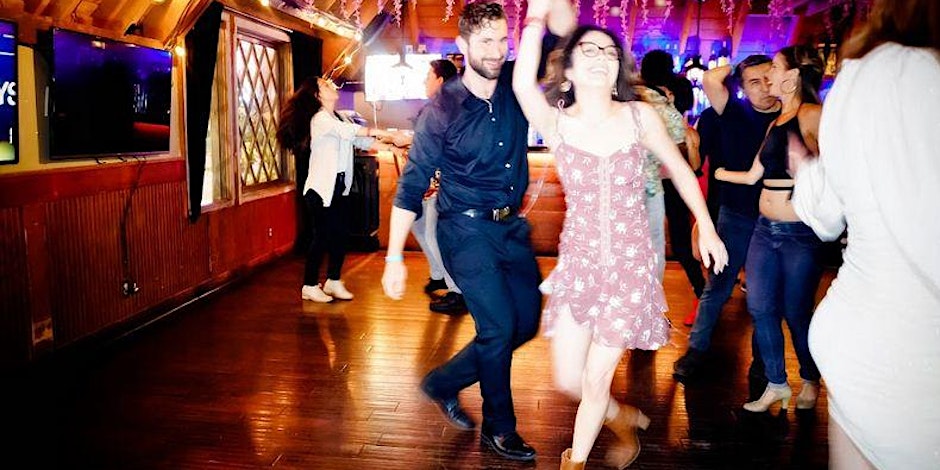 Get ready to plunge into the vibrant and unconventional world of performance art at On the Fringe.
This gripping event is set to take place on Saturday, July 29, 2023, from 8:30 PM to 10:30 PM (PDT).
Located at the iconic address of 7000 Hollywood Boulevard in Los Angeles, this night is sure to leave you with lasting impressions.
On The Fringe is an eclectic blend of performance and visual art, curated by the creative genius, Noir Noir.
From the moment the doors swing open at 8pm, you are welcomed into a space designed to intrigue and inspire.
The show kicks off at 8:45pm, immersing you in a spectacle of unforgettable performances.
But the fun doesn't stop there. Throughout the evening, you can indulge in a full bar and snack food available within the theatre.
On The Fringe is more than just a show, it's an experience. It's an invitation to step beyond the ordinary and explore the extraordinary.
Whether you're a seasoned arts enthusiast or a curious first-timer, On The Fringe promises a night of captivating performances that will leave you wanting more.
Don't miss out on this unique opportunity to immerse yourself in the edgy, captivating world of performance art.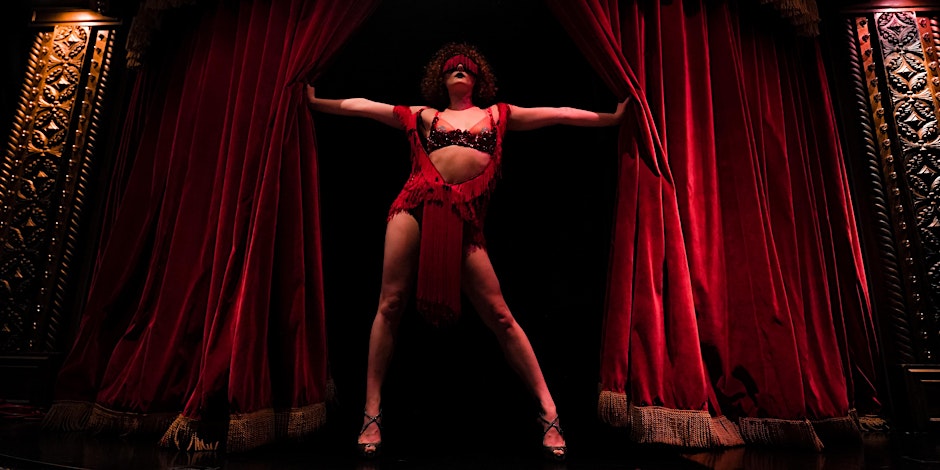 ✍️
Find out more about Travel Lens and read our editorial guidelines
here
.