15 Best Restaurants in Tybee Island, GA
As a barrier island just outside Savannah, Tybee Island is famed for its extensive beaches, salt marshes full of animals and historical monuments, and colorful eateries and breakfast places providing the day's freshest seafood.
Tybee Island, perched at the terminus of U.S. Highway 80, serves as Savannah's only connection to the coast.
Consequently, Tybee Island's restaurants strongly emphasize seafood, particularly local shrimp.
Several barrier islands surround Savannah, but Tybee Island has been the local favorite for eating and day trips for the past 100 years.
In the local Native American language, Tybee means "salt," which refers to the area's many salt marshes.
As a bonus, it has miles of leisure beach, popular fishing areas, several historic forts, and lighthouses, as well as many beautiful footpaths and wetlands.
The salt marshes may be explored by land, water, or both and are a great place to spend time.
Surfing, sailing, paddle boarding, and kayaking are all options for exploring the shore.
Tybee Beach, a popular destination for walkers, is one of the area's most notable attractions.
Tybee's, in addition to the yearly nesting of Loggerhead sea turtles, make it an ideal location for sunset dinners.
Tybee Island, Georgia, has a vast range of restaurants to choose from, whether you're searching for breakfast on the beach or supper after a day of dolphin-watching on the pier.
Read on to know the best restaurants on Tybee Island.
A-J's Dockside Restaurant
One of the best places to eat seafood on Tybee Island is A-J's Dockside Restaurant, which overlooks the Back River and is a popular destination for residents.
Seafood specialties including deviled crabs, mahi-mahi, and snow crabs are available at A- J's, which has both indoor and outdoor dining.
Aside from seafood, there are many options for individuals who don't like it.
One of Tybee Island's most famous attractions is its Bomb Squad, an organization dedicated to searching for a nuclear bomb that went missing in 1958 only a few miles off the island's shore.
At the eatery, bomb-hunting fans may purchase bomb squad apparel and accessories.
Go to A-if J's you want to drink beer.
There are 46 different beers available on the restaurant's bottle list.
Breakfast Club
There's a long queue at this famous breakfast place, but the wait is short, and the food is delicious.
The Breakfast Club, a family-owned restaurant only a few blocks from Savannah Beach, is a local favorite.
In addition to catering JFK Jr's wedding, the proprietor is a Culinary Institute of America graduate and has "been on TV a lot," according to the website.
Meat is ground in-house for all sausages and burgers.
However, the filling omelets don't disappoint.
The Blackhawk Breakfast Burrito, pecan waffle, chicken-fried steak, and buttery grits are all on the menu.
White bread and hash browns are the order of the day here.
You won't be disappointed if you're looking for a good old-fashioned Southern breakfast.
You won't have to worry about going hungry either.
Huge quantities await you at this establishment!
It usually opens as early as 7 a.m.
Expect a large crowd, and don't be afraid to leave early.
Let the enormous nest of hash browns do the talking as you relax on their green leather barstools.
Keep an eye out for the stained glass depicting scenes from the shore while you're in the church, too.
Bubba Gumbo's
If you're looking for a spot to sample some of the best low-country shrimp in the area, Bubba Gumbo's is the place to go.
Owner Caitlin Burns and renowned chef Gordon Card have opened a seafood restaurant on Tybee Island Marina's docks, serving traditional Southern seafood meals and innovative new creations like the LoCoBoRo, a Low Country Boil Roll.
The restaurant's cool marsh bar offers diners the chance to get up and personal with nature.
Located on Lazaretto Creek, the views and history are a fantastic representation of the local vernacular.
Since its inception in 1940, Bubba Gumbo's has seemed like a neighborhood hangout, thanks to its terrific cuisine and stylish, contemporary design.
Tybee Island is well renowned for its shrimp and scallops, but elegant breakfast offerings like Smoked Salmon Eggs Benedict are sure to please.
The burgers they provide are very delicious.
Aside from fried shrimp, Bubba's Seafood Gumbo and fried shrimp are two of the most popular dishes.
Most of the meals may be shared, including the fried flounder.
Tybee Island's newest restaurant is fast becoming one of the island's most popular eateries. It's worth a look!
Cafe Miss Korea
If you're looking for a fast meal, Cafe Miss Korea is a great option.
This Korean BBQ restaurant serves homemade kimchi and homemade baked delicacies, such as chocolate cake and key lime pie.
A cappuccino is a fantastic choice, as are the baked treats; Korean fusion dishes are also superb.
It's worth the effort to phone ahead of time to check store hours or stop by while traveling down Highway 80 (it's right on the main drag if you're coming from Savannah).
They also provide a wide selection of Korean pickles and sauces for takeout.
Whether you want to grab a cup of coffee and a baked good to go or sit down for a complete meal, you're in for a treat here.
Chamacos Tacos & Surf
People searching for genuine, delicious tacos on the island may get them at Chamacos Tacos & Surf.
It is one of Tybee Island's most incredible spots for a hearty breakfast as well.
Fresh fruit and hash browns accompany their morning tacos, huevos rancheros, and divorciados.
It's a little menu, but it carries a powerful impact.
Here, the taco menu changes often.
Cochinita Pibil and other Mexican favorites are on the menu.
It's a great, satisfyingly simple taco topped with fiery pickled red onions and a dash of fresh cilantro, just as an authentic Mexican taco should be.
Other Mexican classics, such as street corn and Pacifico beer, are also available.
In keeping with tradition, their Pinche Chowder is created with roasted poblano peppers, shrimp, and crab and served on a cheese tortilla.
If you're in the mood for a little retail therapy, Chamacos also has something for you.
CoCo's Sunset Grille
In the heart of Lazaretto Creek, CoCo's Sunset Grille is a laid-back diner with pleasant staff and the ideal waterfront backdrop.
Additionally, CoCo's serves typical seafood meals, like fried shrimp and Alaskan snow crab, and innovative cuisines like buffalo shrimp, bourbon-glazed fish, and tacos made from tuna.
You may choose from dishes like chicken wings, sandwiches, steaks, and ribs.
CoCo's serves an impressive selection of tropical cocktails to complement the restaurant's waterfront location.
There is nothing quite like watching the sun sink into the river from CoCo's Sunset Grill when it's clear and sunny.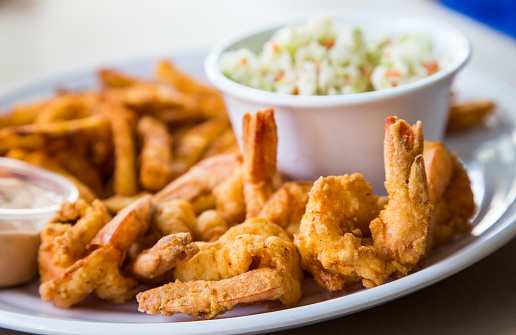 Fannie's on the Beach
Sunday brunch at Fannie's on the Beach is famed for its colorful décor, excellent Bloody Marys, and superb position on the beach.
It's impossible to miss this enormous pink skyscraper and the seaside sign that reads "Time to Eat."
Fannie's breakfast shrimp n' grits are a must-order if you're having brunch—it's one of Tybee Island's top breakfast options.
The Frozen Pineapple Cocolada is a refreshing drink for a hot summer day, so don't miss out on it during Happy Hour.
Outlandish drinks are the specialty of this establishment.
You can have your Fannie's classic Bloody Mary with a tiny hamburger on top of it, too!
When seeking an IG-worthy beachside drink, look no further.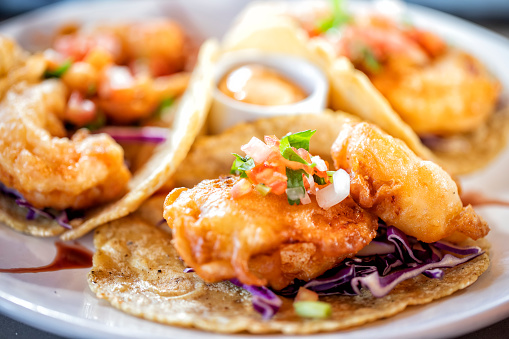 Gerald's Pig and Shrimp
Authentic barbecue doesn't need a trip to Savannah!
Located near Tybee Beach, Gerald's Pig and Shrimp serves up a delectable array of pork, ribs, and more.
Fresh seafood, such as shrimp and oysters, may be ordered fried, boiled, or sautéed at the restaurant.
Locals love the low country boil because it combines shrimp, sausage, potatoes, and corn on the cob in a single pot.
It's not only the main course that makes up the menu at this restaurant; there's also a selection of appetizers like hush puppies and potato crab balls.
Gerald's fresh-squeezed limeade is the perfect way to wash down your dinner.
You should check the store hours on their Facebook page before you go.
Gerald's Pig and Shrimp operates three days a week, and it may be closed during the off-season.
Huc-A-Poos Bites and Booze
Locals flock to this renowned pizza and pub for its vibrant atmosphere and diverse clientele.
There is a plethora of memorabilia adorning the restaurant's brightly colored interior walls.
Huc-a-Poos' menu is even more colorful than the walls, with various whole pies and slices of pizza to peruse.
Another brilliant option is The Honkey, a white pizza covered with garlic spread, basil, spinach, black olives, and red onions.
For the daring, get the Shep Surprise, a pizza prepared the way the chef sees fit, no matter what you order.
Are you taking a trip with your dog?
Huc-a-Poos is a pet-friendly establishment.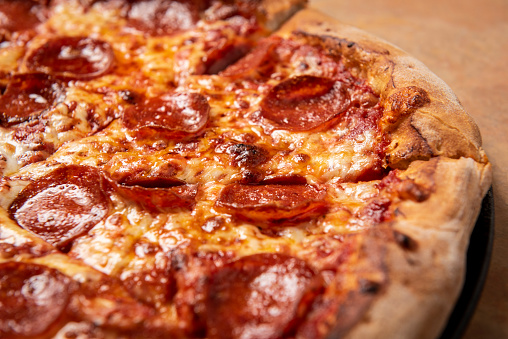 Lighthouse Pizza
You may get a thin crust or a hand-tossed pizza at Lighthouse Pizza, which uses its own "Authentic Tybee Dough," prepared fresh every day in the restaurant and topped with a wide variety of meats, veggies, cheeses, and sauce.
Its new cinnamon sticks and apple crisp pizzas are a great way to round up your meal!
It also carries a wide variety of craft and imported beers.
Tybee Island's North End or Tybrisa Street, a half-block from the beach, are the best places to find us, both of which have free parking and easy access to the beach.
Large groups are more than welcome here!
North Beach Bar and Grill
It's a great place if you're concerned about the environment.
It's no secret that the North Beach Bar and Grill have made an attempt to become green, sourcing local, sustainable seafood, turning cooking oil into biofuel, and recycling its waste, among other measures.
On Tybee Island's North Beach, a popular destination is an open-air restaurant and bar known for its Caribbean-inspired cuisine.
There are more typical options, like hot dogs and burgers, for those who don't want exotic food like fish tacos, sweet potato fries, conch fritters, and crab cakes.
The North Beach Bar and Grill on Tybee Island, Georgia, is a terrific place to stop for lunch, dinner, or a late-night drink because of its stunning ocean views and live music on the Tybee Lighthouse weekends and other times during the week, and excellent tropical beverages.
Seaside Sweets
All across Tybee Island, you'll find mouthwatering confections to tempt your sweet tooth.
Seaside Sweets is the place to go if you're in the mood for some ice cream.
Seaside Sweets make their Gelato Italian Ice Cream on the spot to ensure the highest quality using only the finest ingredients.
It uses fruits, nuts, spices, artisan chocolates, coffees, teas, and other natural ingredients.
It also signifies that there is nothing artificial about anything.
The ice cream is denser than other "store prepared" or commercial varieties.
A lower fat content ensures that you will taste the freshness of the ingredients more clearly.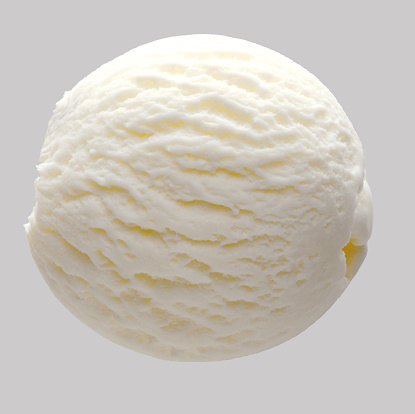 StingRay's Seafood
Tybee locals love this casual eatery only a few blocks from the beach on Butler Avenue, and with good reason.
There is plenty of fresh, local seafood on the menu at this laid-back restaurant, which offers indoor and outdoor dining.
The soft shell crab sandwich and the fried shrimp plate are popular options.
Steamed shrimp, blue crab, snow crab, Jonah crab claws, crawfish, and mussels are all included in StingRay's Platter if you cannot decide what to purchase.
Seafood platters in Tybee are known for their fried and deviled crab and shrimp, but the Tybee Fisherman's Platter offers even more fried and deviled seafood options.
StingRay's famed margaritas are a popular choice for guests who want to relax and enjoy live music.
The restaurant stands directly next to the parade route, so sit outside at StingRay during one of Tybee's several yearly parades to get a good view of the action.
Sundae Cafe at Tybee
This Tybee Island classic is perfect for a day at the beach and a night on the town.
As the name suggests, the Sundae Cafe's vast lunch menu includes food like island-inspired hot tuna tacos, as well as more typical cuisine like club sandwiches, chicken fingers, and hamburgers.
It's an elegant cafe at night, serving delectable appetizers and main courses like the seafood cheesecake appetizer.
There are a wide variety of tempting desserts on show in a glass case at the entrance of the café, such as key lime pie.
The Crab Shack
At the Crab Shack on Tybee Island, where residents and tourists alike have enjoyed the freshest seafood in the area for more than two decades, you'll find heaping platters, a picturesque view of the creek, and an upbeat vibe.
With plenty of seating indoors and outdoors, the restaurant has a laid-back, tropical ambiance while serving up some of the best seafood in town.
Its low country boil includes shrimp, sausage, corn, and potatoes cooked together in the right blend of seasoning.
Its wide variety of fresh seafood, including oysters, crab, and clams, is also popular.
Pork and chicken barbeques are also available at the Crab Shack, although dining without shellfish may be considered blasphemous to meat-eating diners.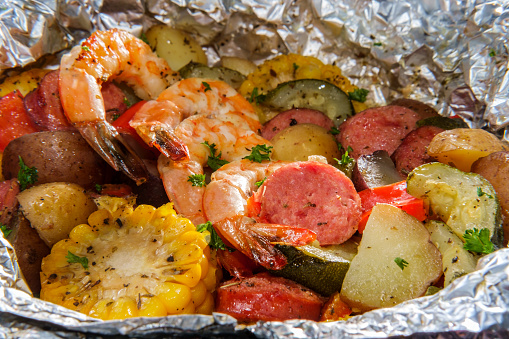 Final Thoughts
Tybee Island is a food lover's paradise, with many dining options.
It's time to put on your bathing suit and go to the beach for some sun and sand.
Remember to pack your appetite!
See More Tybee Island
Best Coffee Shops in Tybee Island
✍️
Find out more about Travel Lens and read our editorial guidelines
here
.