15 Best Hotels in Tybee Island, GA
Eastern Georgia's Atlantic barrier islands have become noted for their smooth beaches and antique structures, as well as their calm surf.
As a retreat for Savannah's aristocracy since the late nineteenth century, Tybee Island has been the most popular of the islands.
Tybee Island, a barrier island about 18 miles east of Savannah, Georgia, was formerly known as Savannah Beach.
Tybee Island is a famous tourist attraction because of its beautiful beaches, historic lighthouse, and museums.
If you're looking for a place to stay on Tybee Island, where you'll be close to all it has to offer—e.g., calm Atlantic seas, lively restaurants, and unique shopping—you'll find it here.
Tybee Island is just a short drive from downtown Savannah that is why many people will take a day trip there.
So why not make the most of the local hotels, which have a lot of charm and seem completely private once the one-day trippers have gone?
In certain cases, the costs are lower than in motels in Savannah.
Here are the best hotels on Tybee Island:
Affiliate Disclosure: As a Booking.com affiliate, I earn a small commission when you book through links on this page.
Admiral's Inn on Tybee Island
Admiral's inn is an excellent alternative for budget-conscious tourists who need a convenient location and decent lodging.
Only a few feet from the Atlantic Ocean and Tybee Creek, the hotel is ideally situated in the center of Tybee's downtown district.
An outdoor swimming pool, complimentary Wi-Fi, free parking, and a continental breakfast are among the hotel's many amenities.
Coffee and hairdryers are provided in the guest rooms, which come with either a king-sized bed or two queen-sized beds.
There are also unique, accessible rooms in the non-smoking hotel.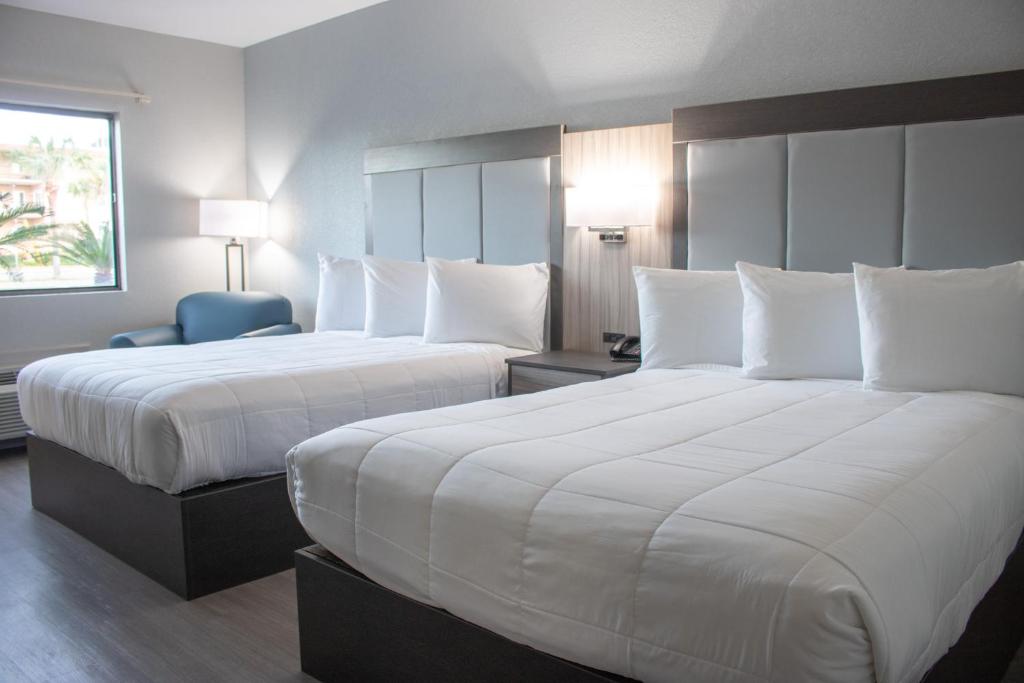 Atlantis Inn
The Atlantis Inn exudes a 1950s ambiance with its retro decor.
It's hard not to imagine a pink flamingo exterior adorned with powder-blue stripes and paintings depicting underwater landscapes.
Atlantis Inn, a bed and breakfast/hotel hybrid, has various rooms.
Each room is furnished to reflect the 1950s nostalgia, from patterned bed linens to tropical print wallpaper.
Atlantis' proximity to the shore is unbeatable since it is only 300 yards away.
The Tybee Island Pier and Marine Science Center are within a few blocks of the property.
Beach House At The Dunes at Beachside Colony
This place is an excellent lodging option for tourists and business travelers alike.
There is so much to see and do in this location.
The property's strategic location makes it easy to get to the city's most popular attractions.
Guests can anticipate excellent service and courteous employees at Beach House At The Dunes At Beachside Colony, owned and operated by Independent.
Even the most demanding guests will be satisfied by the many on-site amenities at this hotel.
All guest rooms have thoughtful amenities to offer a level of comfort that is second to none.
Make the most of your vacation by taking advantage of all the resort offers.
Beach House in the Dunes at Beachside Colony on Tybee Island is your one-stop shop for high-quality lodging.
Beachview Inn & Spa
As a 10-room inn, this one encourages that guests pack nothing but their swimming suits.
The house appears to be contemporary, but it has been on the island since 1915 and has been meticulously repaired.
Brick columns and rich gardens give the building a regal feel.
Seaside-themed rooms are filled with aquamarines and yellows and complimented by nautical décors like seascapes and seashell-themed accessories.
The nicely repaired oak flooring adds to the nautical motif of the apartments.
The Love Shack, a separate home, has a private pool and free-standing bathtubs in most suites.
Breakfast is offered a la carte in the eatery next door, and visitors can stop for snacks and alcoholic beverages throughout the day.
Guests may borrow bikes from the inn, and the ocean is only a few minutes away.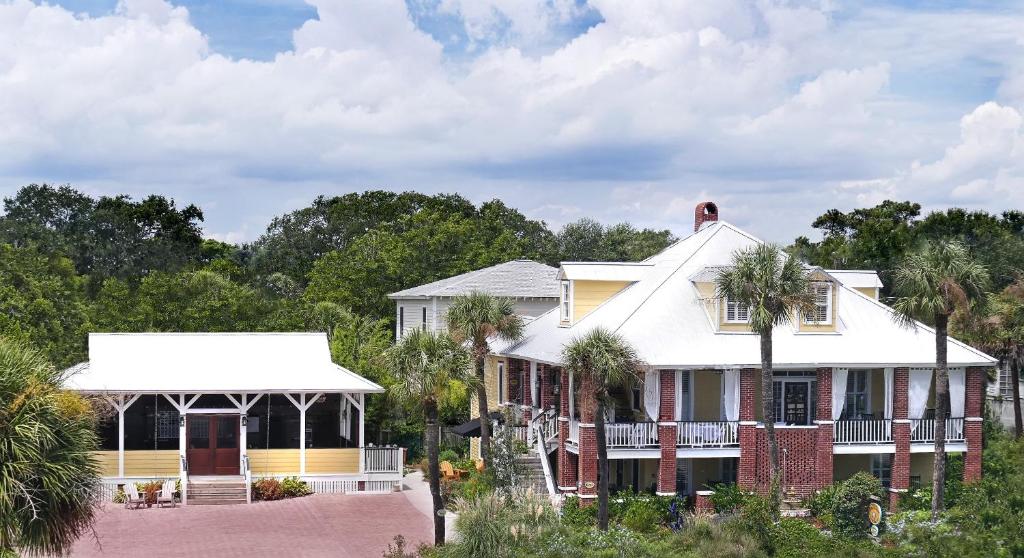 DeSoto Beach Hotel
This Beach Hotel harkens back to the days of Tybee Island.
In the mid-20th century, Tybee's original DeSoto Beach Club was the best spot to stay.
However, despite being repaired and modernized, the historic seaside hotel has retained much of its character and charm.
Each of the hotel's 37 newly remodeled rooms comes equipped with a refrigerator, microwave, coffee maker, flat-screen TV, and free Wi-Fi.
The hotel, which offers immediate beach access, features a beachfront pool with heating and cooling options, a game room with ocean views, and direct beach access.
All of these items are available through the beach rental service.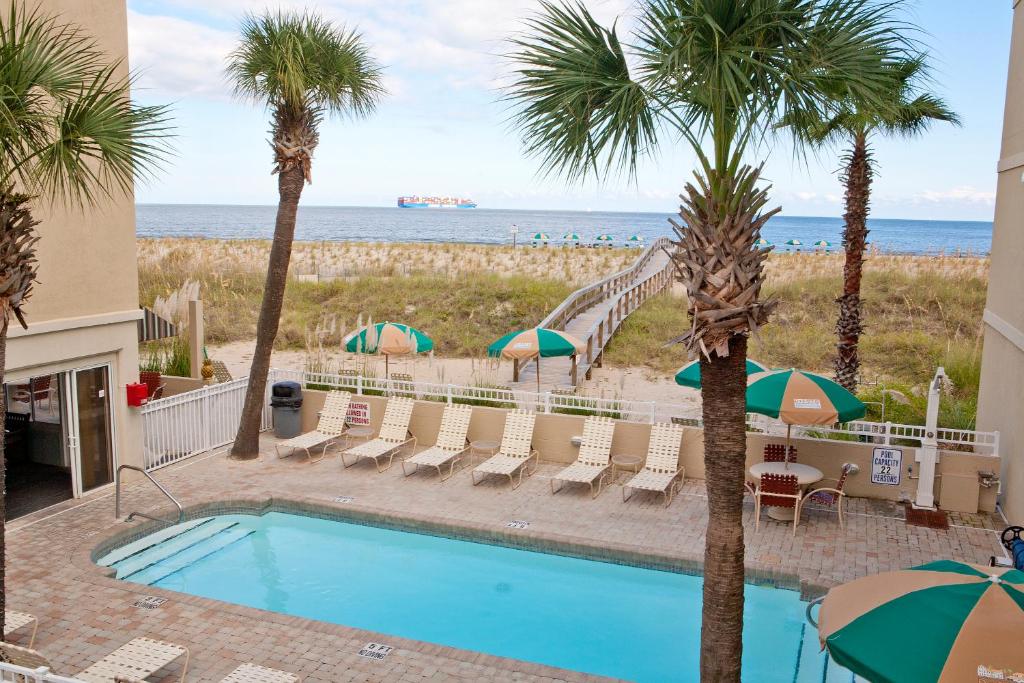 DeSoto Beach Terraces
DeSoto Beach Terraces, an ideal setting to host large gatherings of loved ones, are located just one house from the beach.
Whether you want to rent the full home or one of the three independent apartments, it's up to you.
Large outdoor terraces with ocean views are included in all condo rooms, with an average size of 550-1,550 square feet.
Each room can accommodate four to eight persons.
When moving from one story to another, the ocean views get better and better until they become stunning.
Upon entering, you'll feel a sense of peace wash over you and your party as you learn more about what these properties can provide.
Each unit features full kitchens, washers and dryers, free Wi-Fi, and access to the DeSoto Beach Hotel's heated or cooled pool, Shipwatch game area, and sundeck.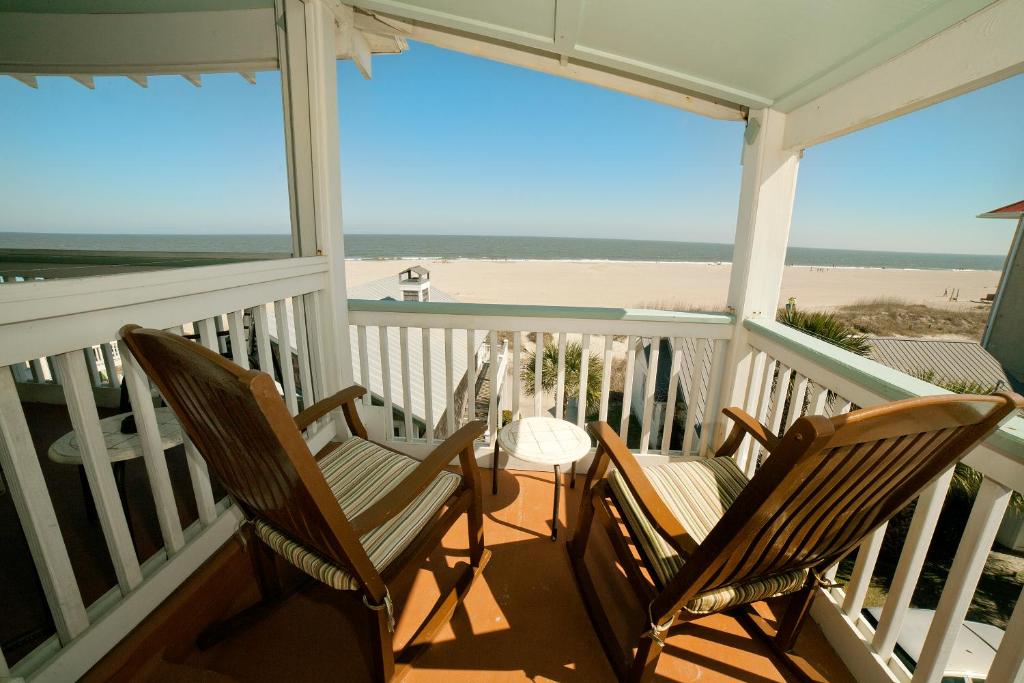 Hotel Tybee
More than 200 rooms with a king or two queen beds are available at Hotel Tybee, Tybee Island's only full-service hotel.
Many of the hotel's one-bedroom suites include king or two queen beds and separate living spaces with wet bars.
Private balconies are standard in all of the hotel's rooms, many of which provide stunning ocean views.
Restaurant La Dolce Vita Italian Grill serves authentic Italian fare and has a full bar.
There are two outdoor pools, a gift store, a poolside bar, and a complimentary guest business center.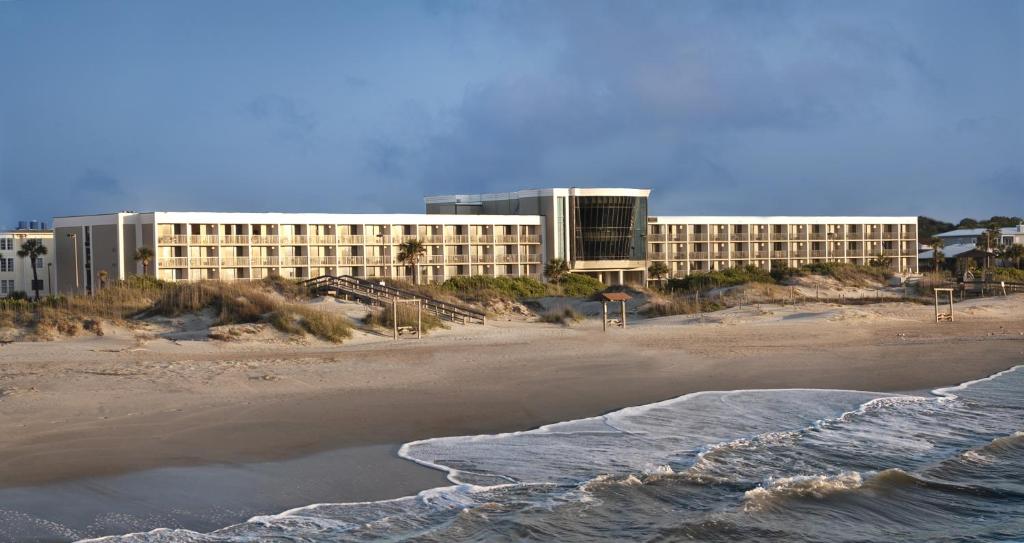 Lighthouse Inn Bed & Breakfast
This bed and breakfast is as charming as it gets, infused with southern charm and kindness.
White rocking rockers on the private veranda lull back and forth as light pours in through the huge paned glass windows.
This inn, completed in 1910, served a quarter for Fort Screven personnel.
The house's interior features a private artwork collection, old furnishings, and a collection of decorative beach shells.
The lovely dining area is where its owners make breakfast every morning.
All three rooms include private bathrooms and queen beds.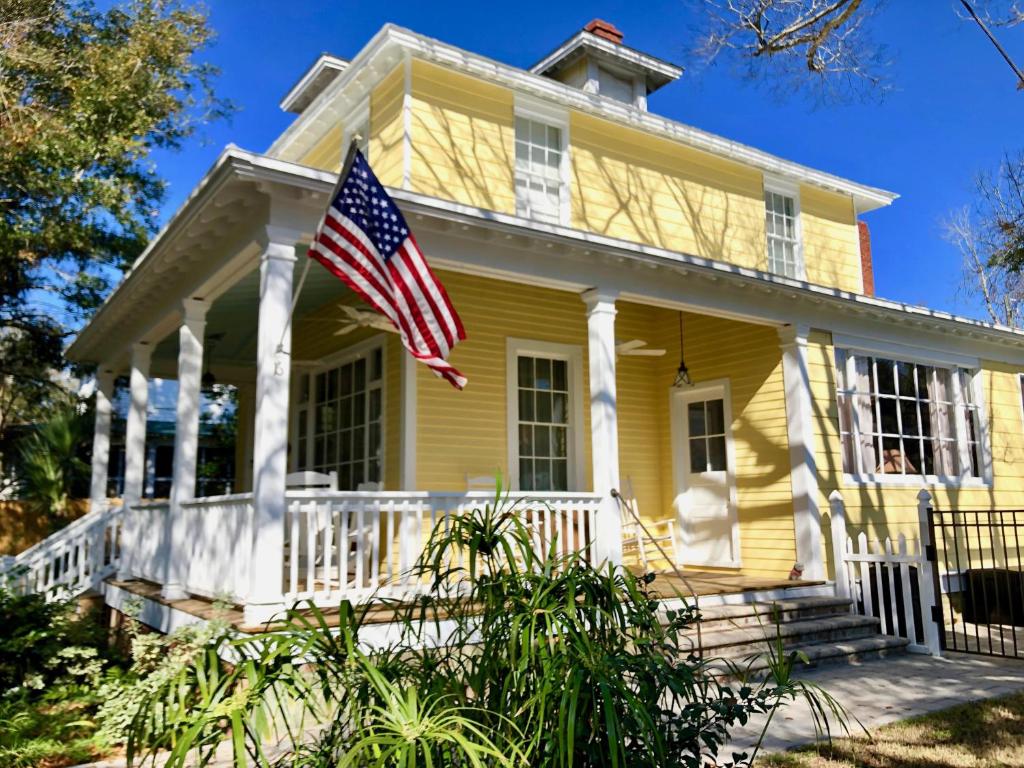 Royal Palms Motel
No one can deny Tybee Island's penchant for vintage hotels.
However, in particular, one place is going all out and showcasing the island's rich history.
Near the beach, in a historic building, the Royal Palms Motel offers a comfortable stay.
Its exterior features accents of pastel blues, pinks, apricots, peaches, and wood or gold.
Rooms range in size from the Studio, which can accommodate two people, to the Suite that can accommodate six.
A full-size sleeper couch and two twin beds are included in the suites.
In the second bedroom, there is a queen-sized bed.
A kitchenette and free parking are also available.
It also features a swimming pool, although its proximity to the restaurants and the beach means that most guests will be out and about.
Sea and Breeze Hotel and Condo
The Sea & Breeze Hotel is about 50 yards from the beach in Tybee's famed South Beach district.
The hotel's well-appointed rooms have king-size beds or one or two queen-sized beds, televisions, DVD players, refrigerators, and microwaves, as well as complimentary coffee and tea.
Aside from the hotel's convenient location, customers discover that they spend a large portion of their vacations outside of their hotel rooms and at the local restaurants and bars.
The Sea & Breeze's second-level pool is also a big draw for visitors.
Guests commonly praise the hotel's personnel for their warmth and friendliness.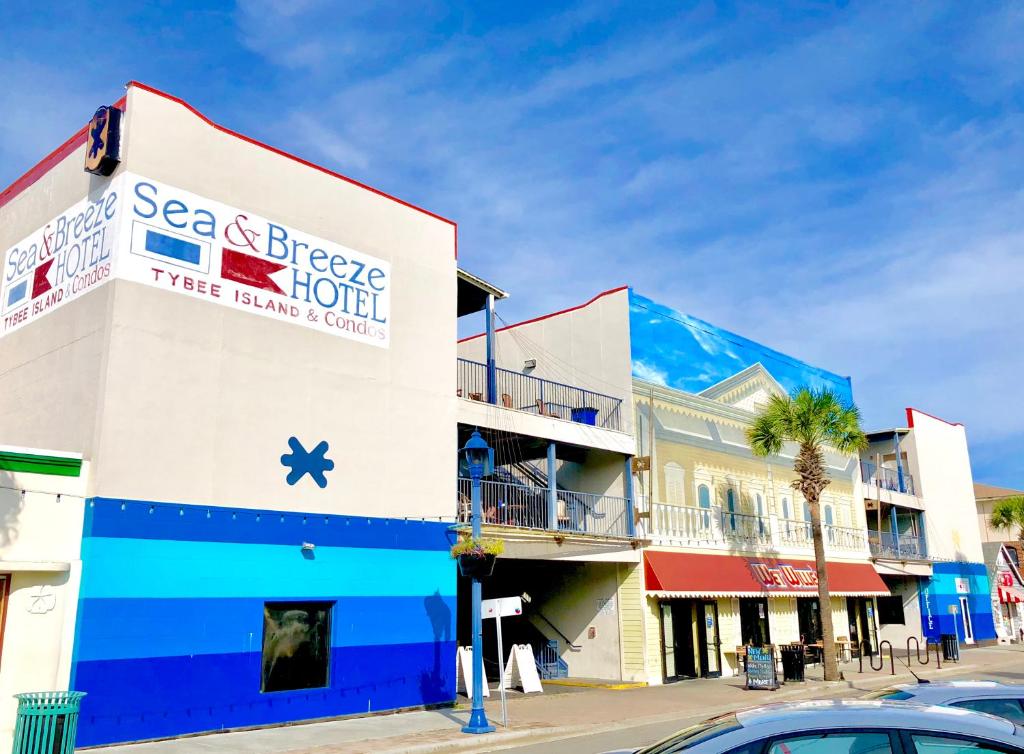 Sky Suites
There's a seasonal outdoor pool and free Wi-Fi throughout this Georgia motel, right across the street from Tybee Island Beach.
Savannah's historic district is a 15-minute drive away.
Each guest room has a flat-screen TV with cable channels and a tiny work desk.
A small refrigerator, a microwave, and a coffee maker are available in certain Georgia Sky Suites rooms.
There is a 24-hour reception desk at the Sky Suites, where guests may use fax and photocopying services.
There are also vending machines and parking facilities on-site.
Surf Song Bed and Breakfast
This home, which is only a two-minute walk from the beach, has been meticulously refurbished.
Originally built in 1898, the home had a complete makeover in 2013.
Only a few palm trees frame the house's impressive shape and wrap around the veranda amid the low-maintenance grounds.
Each of the hotel's five luxurious rooms is decorated in a traditional Victorian beach inn.
The Sand Dollar suite, for example, features a lovely canopy bed, antique dressers, and a historic bathtub that seems like a luxurious treat.
The rooms feature tin ceilings, maple wood flooring, functioning fireplaces, and marble countertops.
There is no better view than the lighthouse, located on the third floor.
French toast or biscuits and gravy are served in the morning as a warm greeting from the hosts, who are two sisters.
Additionally, there's a lovely pool with lounge chairs where you can relax while admitting the view.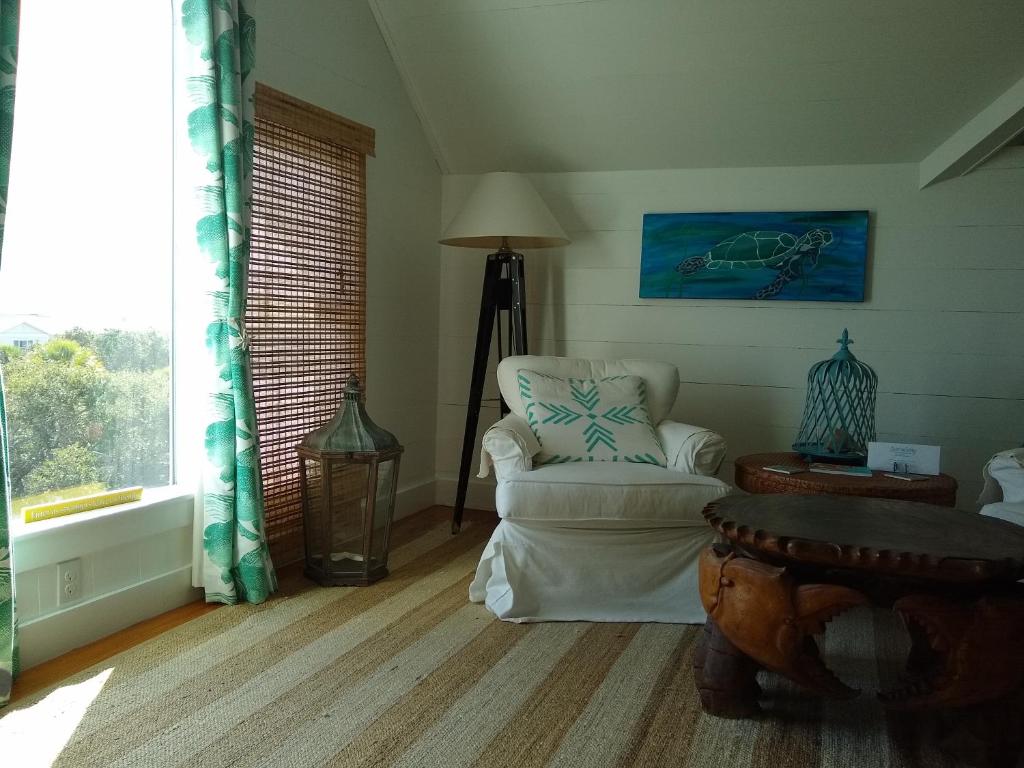 The Georgianne Inn
Since 1910, this canary-yellow coastal cottage has served as a guesthouse, making it one of Tybee Island's oldest hotels.
They bought it in 2017 and progressively refurbished it to its current immaculate form.
The inn's proximity to the shore makes exploring Tybee Island a breeze.
Each of the eight suites has at least four bedrooms and can accommodate up to nine people, with the biggest having three of those bedrooms accommodating up to nine people.
Large leather couches and full kitchens make it easy to cook at home, and there's even a washer and dryer in each room.
Nearly all of the island's greatest eateries are within easy walking distance of the hotel's recently added heated outdoor pool.
Some rooms have individual balconies, and barbecues are available for guests to use at the resort.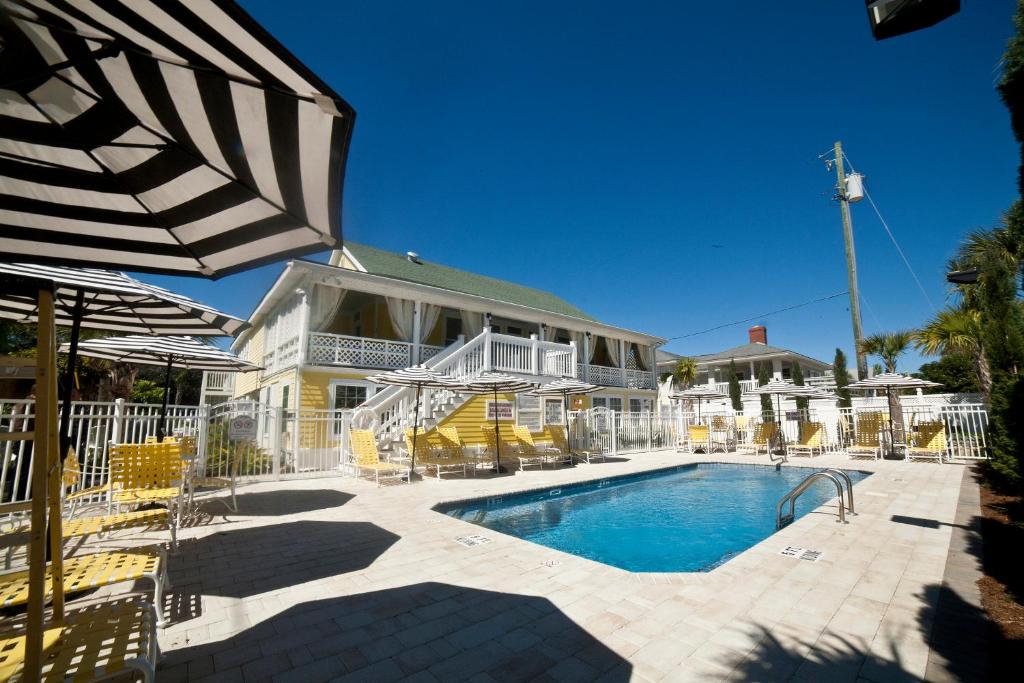 Tybee Island Inn
Tybee Island's isolated north end is just a short walk away from this popular inn.
The Fort Screven Historic District includes the Fort Screven Inn, erected in 1902 and operated as a hospital's day room.
Tin roofs on the front and back porches and heartwood floors in the dining and living rooms have been repaired, but many of the building's original elements remain.
Each of the seven guest rooms has a unique sea-inspired decor and is equipped with a private bath, cable TV, and luxury bedding.
Some rooms even have their terrace or porch.
Each morning at 9 a.m., guests are served a full breakfast and an afternoon dessert or snack.
17th Street Inn
It's refreshing to see a place like the 17th Street Inn, an epitome of new "vintage-contemporary" style on Tybee Island.
Flamingo pink has been splattered over the 1930s-style property, surrounded by lush, green grounds.
New visitors to the island will find this a great place to relax and socialize.
The historic property's vibrant pink decorations and sweeping tropical porch are recognizable only a block going to the ocean.
Each of the home's eight bedrooms has its bathroom, making it ideal for families.
Free parking passes are also provided to guests, which may be used on the entire island.
Oceanview One-Bedroom King Beds have their balconies and Adirondack chairs, while Solo Travel Studio rooms have one twin bed and are located in the courtyard.
To accommodate a bigger group, guests may, of course, reserve the entire house.
Additional features include an outdoor shower, a common courtyard, pet-friendly rooms, complete kitchens or kitchenettes, air conditioning, and complimentary Wi-Fi.
Final Thoughts
The best time to travel to Tybee Island is during off-peak seasons, such as fall or winter when the weather is still pleasant, but fewer tourists and fewer demands on hotel rooms.
It still has its small-town charm, even if the beaches are more suitable for strolling than sunbathing.
If you're planning a summer vacation to Tybee Island, you'll need to boost your spending or consider simply staying on weekdays to save money.
See More Tybee Island
Best Restaurants in Tybee Island
Best Coffee Shops in Tybee Island
✍️
Find out more about Travel Lens and read our editorial guidelines
here
.