15 Best Hotels in Soho, London
Electric, lively, and sometimes risqué, Soho is one of the best districts to visit in London.
It has always been related to fashion and entertainment and has now transformed into a proud center of the LGBT+ community!
The neighborhood is buzzing with London's some of the most visited tourist spots as well as amazing restaurants, pubs and bars, theatres, shops, and flagships stores.
Living right here in this energetic place would make your trip a lot of fun – and this list of Soho's best hotels would help you immensely!
Affiliate Disclosure: As a Booking.com affiliate, I earn a small commission when you book through links on this page.
The Soho Hotel, Firmdale Hotels

Conveniently located in the vicinity of Oxford Street, the Soho Hotel promises to bring its guests peace and colorful comfort.
This fourth establishment of Firmdale Hotels to open in Soho is blessed with spacious bedrooms with minibars, flat-screen televisions, and private bathrooms.
The hotel goes one step forward in providing you with different facilities, which include room service, concierge, gym, full-service spa, screening, well-stocked library, drawing room, and babysitting services!
As if the restaurants and cafés surrounding the façade aren't enough, the Soho offers the amazing bar and restaurant, REFUEL as well as the 'Best of British' Afternoon tea.
Every little need is well taken care of, so the Soho is one of the top choices for tourists!
The Resident Soho

The Resident Soho is painted with a sense of calm that balances out Soho's vibrant presence rather nicely.
Formerly known as the Nadler Soho, the boutique hotel is located from the Tottenham Court Road Station and offers exceptional service in every way.
The guestrooms have a lot of amenities to make your stay comfortable – including premium bedding, a small kitchenette with in-room groceries, a desk, a laptop safe, and some complimentary toiletries.
Even though there is no on-site restaurant, it is more than made up by the kitchenette in the rooms and the array of restaurants and cafés around the hotel.
The hotel provides amazing room service and access to the boardroom and a functional workspace, equipped with phenomenal guest service.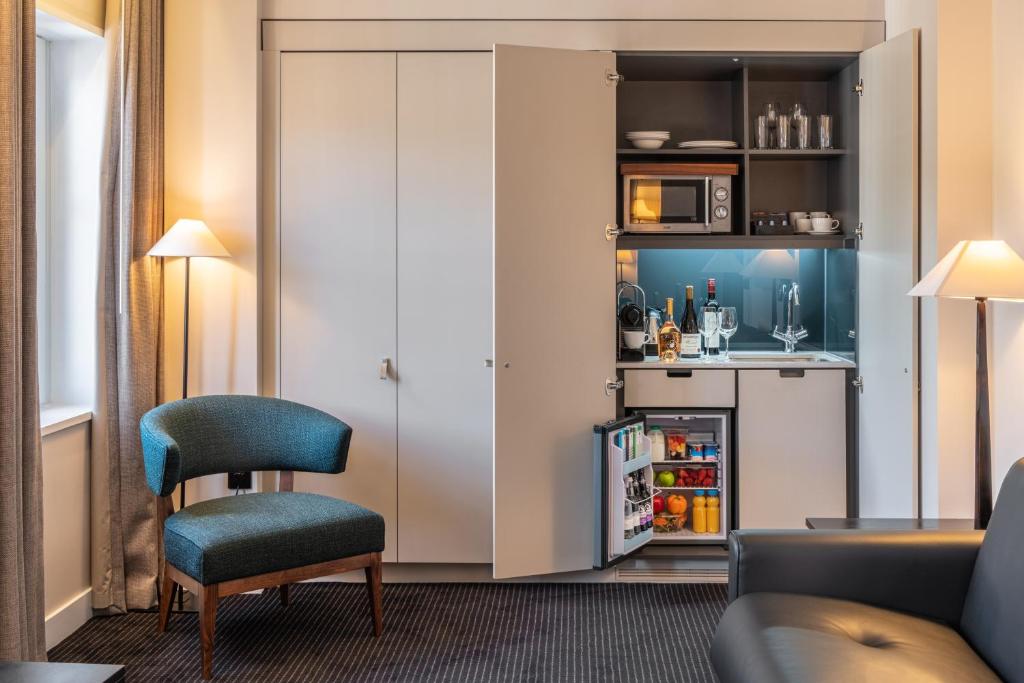 Ham Yard Hotel

Artsy, colorful, and fun, Ham Yard Hotel has the vibes of a modern mansion in an urban village!
Located in Soho, the establishment – beautifully designed by designer Kit Kemp - features a lush courtyard, an array of facilities, and the Croc Bowling Alley, a fascinating private event space with a vintage alley.
There are as many as 90 suites and bedrooms and 24 apartments, which are individually designed with a tasteful flourish.
You can find floor-to-ceiling windows, king-sized beds, power showers, and a variety of in-room facilities in these rooms, all present to make your stay comfortable.
The hotel gives you access to the restaurant and bar, a gym, a spa, and a secretive yet mesmerizing guests-only terrace with a kitchen garden.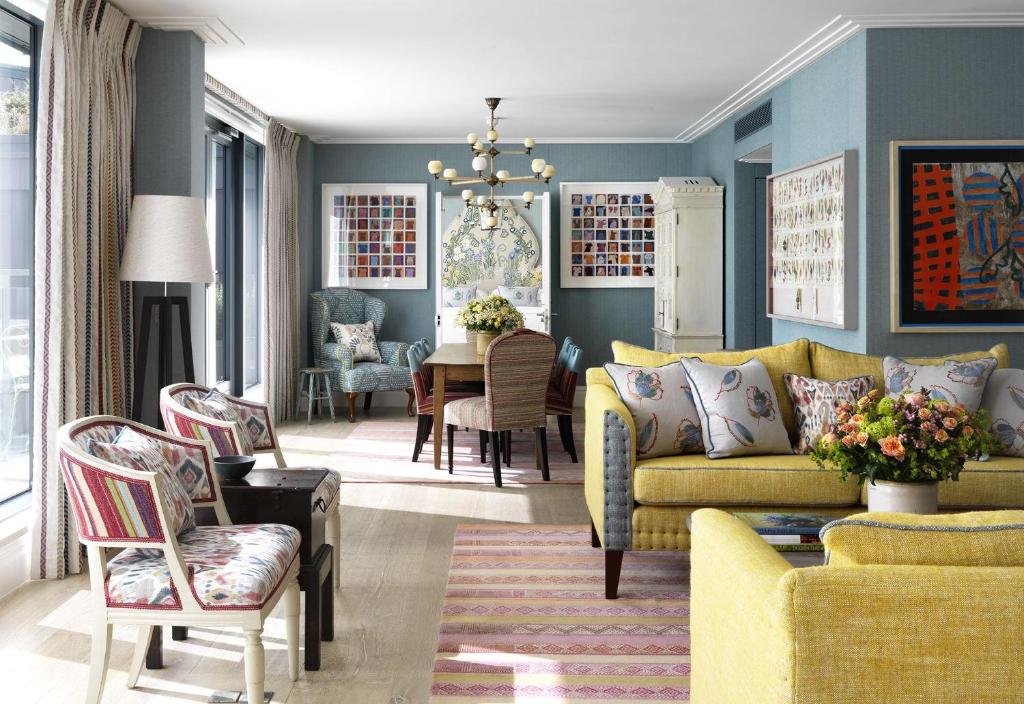 Dean Street Townhouse

If you want to get that country experience in an urban place, Soho's Dean Street Townhouse is the one for you!
Located in the middle of the buzzing Dean Street, the hotel is surrounded by some of the best places to eat in London, along with some of the popular tourist spots.
It exudes a fascinating country style, featuring velvet sofas, antique cabinets, and dark wooden paneling.
The guestrooms are especially unique, equipped with four-poster beds, freestanding bathtubs, and peace that is rare in cities.
More importantly, though, the townhouse's restaurant, The British Bistro, is a local favorite, with a delicious menu and the breakfast option.
The facilities are old-school, including access to a small lobby lounge, turndown service, and ice delivery.
Sanderson London

Phillipe Starck, a French designer, took a dilapidated landmark building from the 1950s and flipped it into a nostalgic yet whimsical boutique hotel!
Standing tall on Berner's Street, Sanderson London features Tim Andreas' designed guestrooms, all minimalist and equally beautiful.
While all of the rooms are equipped with the usual facilities – and provide stunning views of the London Eye - some of them either have an alcove or a kitchenette and private lift!
The on-site restaurant provides a scrumptious British-continental menu, whereas the Long Bar, designed in funky elements, serves cocktails and burgers.
There's a well-equipped gym on the premises as well as a huge event space, bike rentals, a bar, and in-room dining menu, and a poolroom.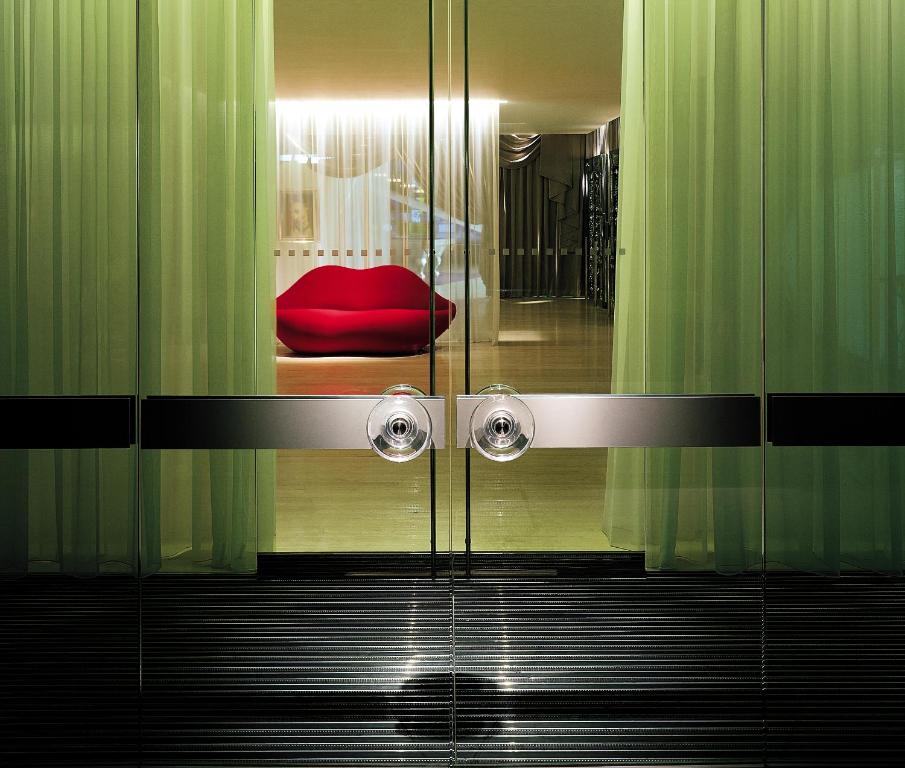 Hazlitt's

Hazlitt's is a unique little boutique hotel, formerly the house of a great literary figure, William Hazlitt.
This cluster of townhouses has been converted into the hotel, where vintage authenticity oozes out from every corner.
The rooms are furnished elegantly, with paneled walls, heavy curtains, ornate beds, and vintage portraits.
Along with that, the rooms also have a work desk, a flatscreen TV, minibar, and luxurious bathrooms.
A scrumptious breakfast is provided right in your rooms, consisting of coffee and fresh croissants.
The most impressive feature of this place is the little historical details embedded throughout.
You can take advantage of the 24-hour front desk, enjoy a quiet read in the library lounge or enjoy the honesty bar.
Karma Sanctum Soho

If living in London's original rock n' roll hotel is something you'd prefer, then Karma Sanctum Soho is the one for you!
Two former Georgian townhouses from West End were drastically transformed into music-inspired heaven, loaded with tons of facilities.
There are as many as 30 suites and guestrooms, ranging from small but comfortable rooms to rooftop terrace accommodations.
The hotel's Rooftop Terrace and Bar is a quiet place, where you can enjoy some peace alongside cocktails and a private jacuzzi, whereas Wild Heart Bar & Shokudo serves Japanese-inspired dishes.
Along with that, you can indulge in their daily Express Lunch menu or even go for the various selections of Afternoon Tea!
The hotel is, as you can see, one of the liveliest places to live!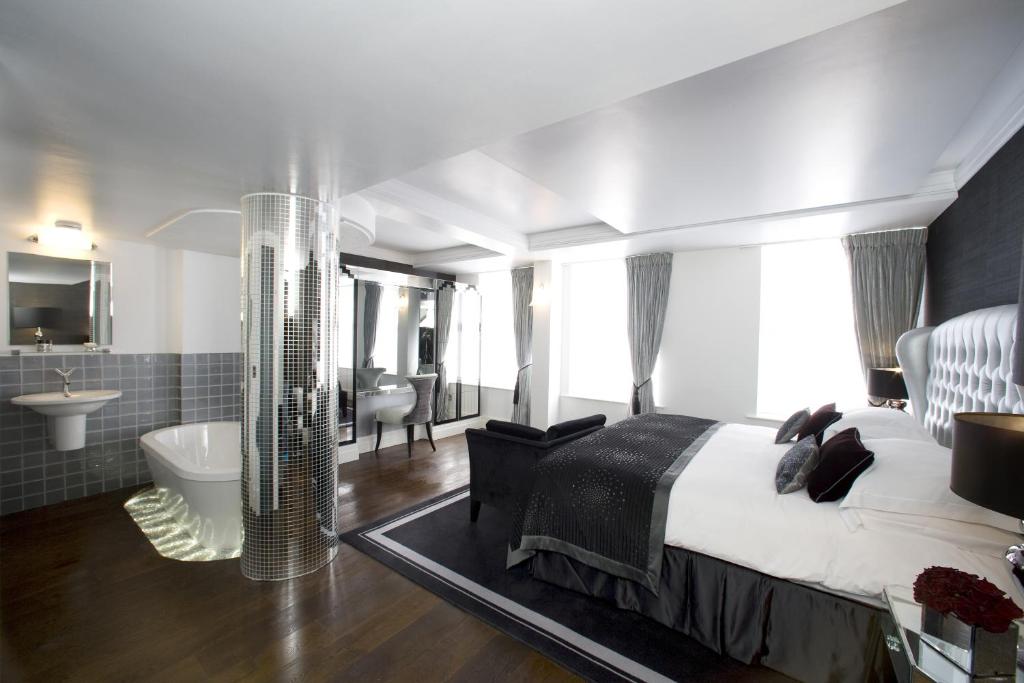 Courthouse Hotel London
What sets Courthouse Hotel apart is not its 5-star status or even its convenient location – it is situated in a former Magistrates' Court!
The façade – which has been around since 1913 - and has been visited by celebrities such as John Lennon, Bob Marley, and Christine Keeler.
There are more than 100 guestrooms and suites, spacious and comfortable.
All of them are decked out in modern amenities and free Wi-Fi.
You can enjoy Soho Wala, serving Indian street food, and the BAR, a quirky place with an amazing drinks menu and Silk restaurant, with an impressive history and menu.
The hotel also has a large pool, a well-equipped gym, a Sanook spa with facials, a sauna, and massages.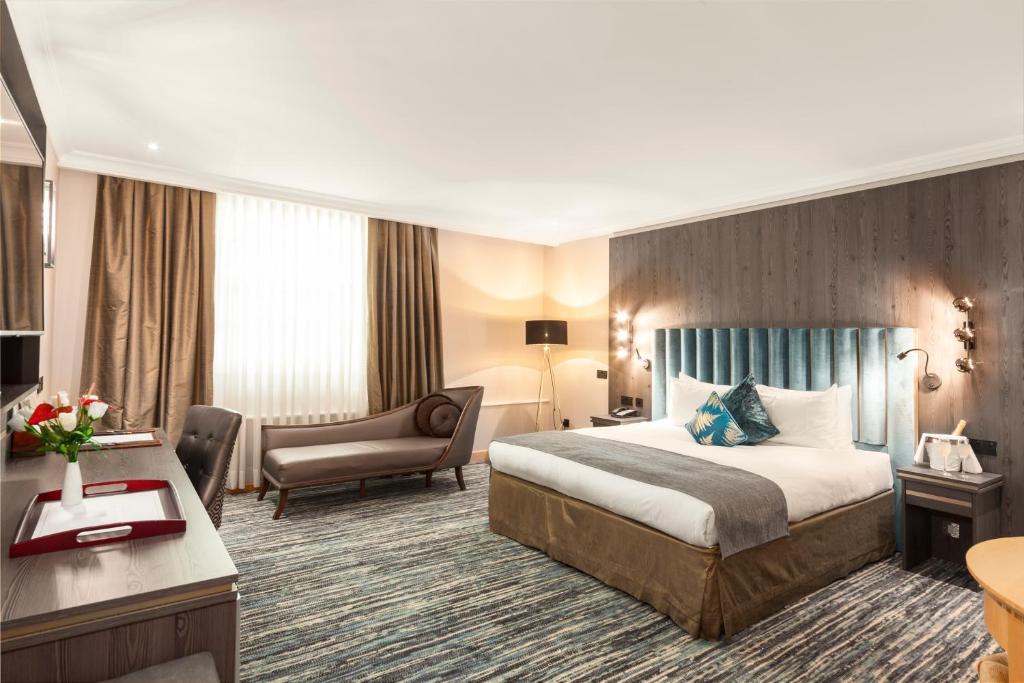 The Mandrake

The Mandrake is not exactly located in Soho but is just a short distance away from this exciting neighborhood.
The hotel, winner of multiple awards, emphasizes providing its guests with the best possible experience – which is evident in all the things it provides.
Even though the number of rooms, suites, and the penthouse is less, all of them are filled with all kinds of things that'll cater to your every need.
A confluence of colors, vintage décor, and private art collection greet you throughout the hotel, which has the famous Members Only Bar, with DJs nights and live music.
The hotel's Jurema Terrace, an outdoor dining restaurant, and YOPO Restaurant and Bar, an indoor restaurant, serve a delicious menu and a selection of house cocktails.
Mimi's Hotel Soho

Mimi's Hotel Soho might be a new addition in Soho's hotels' scenario, but the historic façade with opulent style is enough to make people gravitate towards it.
Located in the neighborhood's heart, it provides easy access to different restaurants, entertainment options, and tourist attractions.
The rooms are comparatively more minor but aesthetic and well-equipped nevertheless.
These rooms come with cozy bedding, a private marble bathroom, flat-screen TV, and wood décor throughout.
The hotel's on-site bar, Henson's is a popular destination for locals and tourists.
This boudoir-like place features a fireplace, oak flooring, and a scrumptious menu of drinks and snacks.
It provides amenities such as a 24-hour front desk and free Wi-Fi on the property, making your stay comfortable and easy.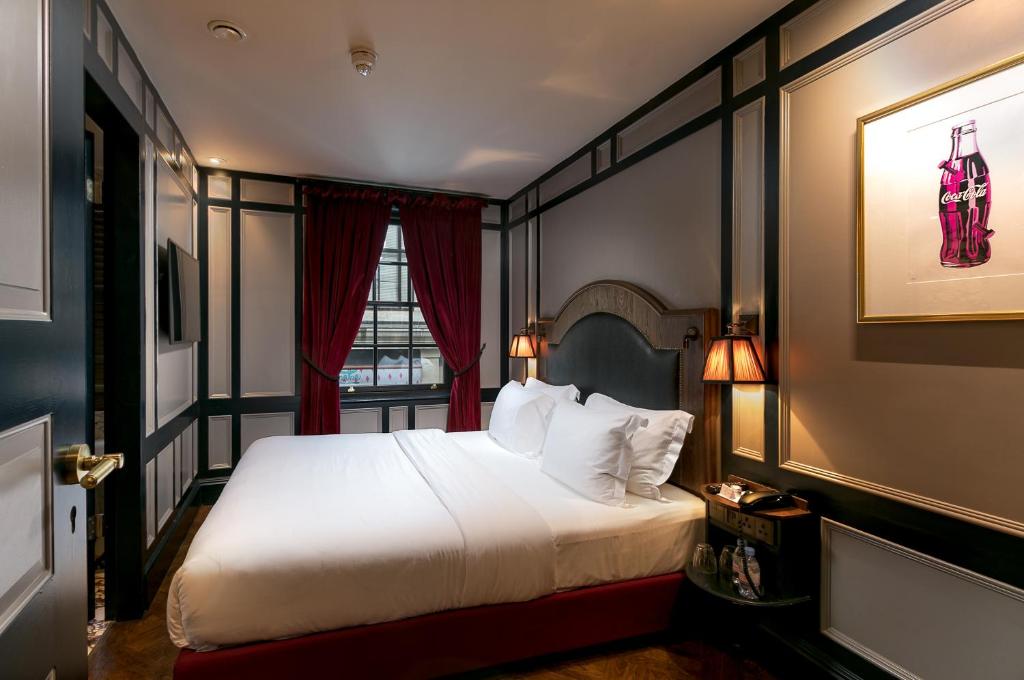 The Piccadilly London West End

There exists an urban boutique hideaway in Soho, just right around the Piccadilly Circus statue, by the name of the Piccadilly West End!
It's perfect for achieving ultimate relaxation, thanks to their wellness center.
It features a steam room, Jacuzzi, a fitness center, and a sauna!
Comfortable and plush – those are the three words visitors would use to describe the hotel's guestrooms.
The rooms feature cozy bedding, a luxury bathroom, work desks, satellite TV, and complimentary toiletries with fluffy bathrobes.
The hotel's café, hankies, might be a small place but makes up for it with its might menu.
It serves delicious Indian dishes, including hot roomali roti, curries, and spicy grills.
Apart from that, you also get complimentary continental breakfast and in-room dining.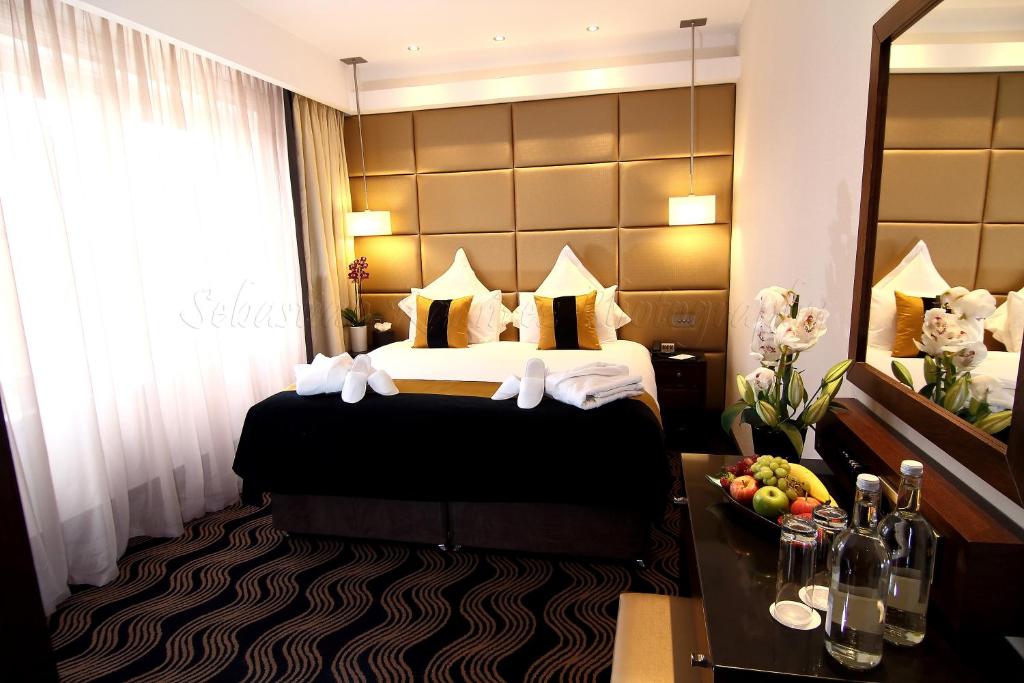 The London EDITION

A proud establishment of Edition Hotels, the London Edition is all about comfort, beauty, and thoughtfulness.
Located in Fitzrovia, this boutique hotel provides en suite rooms, looking over the vibrant neighborhood.
Inside the room, the vibes are simple yet stylish, featuring premium bedding, a cozy bathroom, a work desk, a lounge chair, and a minibar.
Berners Tavern is one of the most popular restaurants in London, laced with charming interiors and sophistication.
Run by a Micheline-starred chef, the all-day dining menu features delicious contemporary British cuisine.
Other options include the eclectic Lobby Bar with a pool table and the Punch Room, a reincarnated 19th-century bar offering 30 specialty punches.
The neoclassical structure also houses a fitness center, room services, and free Wi-Fi.
SoHostel

Make your way between the West End and Soho, and you'll encounter the amazing SoHostel, a place where everything is as per your comfort.
The place is surrounded by the hustle-bustle of shops, restaurants, bars, clubs, as well as different tourist spots.
The dorm rooms – available with either four, six, or eight beds - are decorated cozily, with hardwood floors, access to shared bathroom facilities, individual reading lamps, and USB ports.
If you are not comfortable with shared rooms, you can get clean and minimal furnished private rooms.
The on-site bar of this friendly establishment serves scrumptious snacks, drinks, and a buffet breakfast.
Along with that, you get access to facilities including laundry, internet room, vending machines, games room and so on.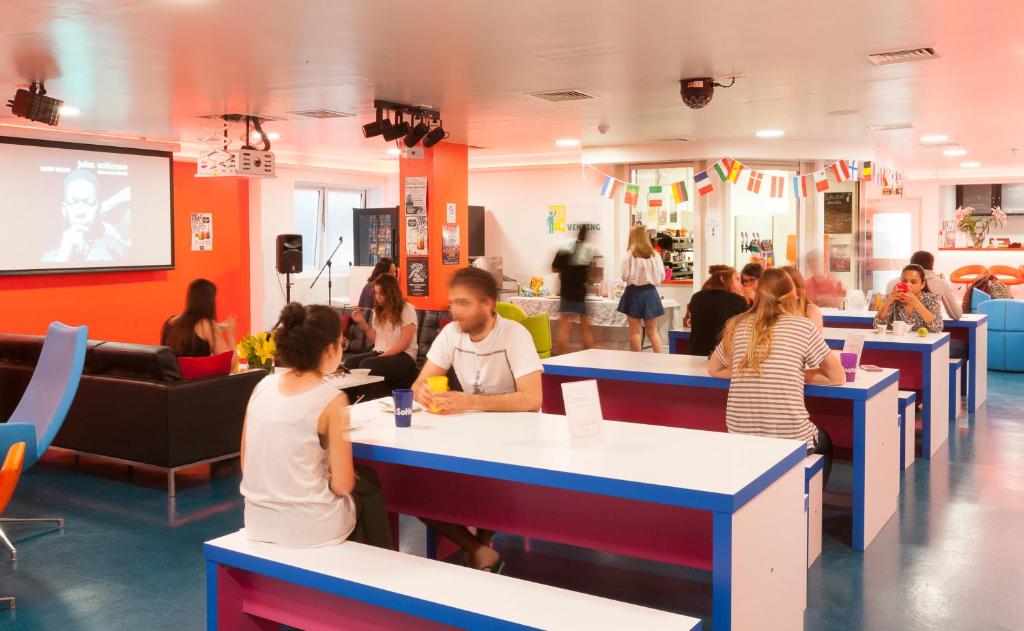 Z Soho

Nestling between different theatres and bookshops in the center of London's West End is the beautiful Z Soho!
The hotel is designed in classical architecture from the outside, but the inside features luxurious accommodations, exciting facilities, and a peaceful courtyard right at the center.
There are more than 80 guestrooms in the hotel, which provide all the comfort of your home but still have advanced fixtures, such as premium bedding, an HDTV, an en suite shower room, and tea and coffee makers.
The hotel's Z Café provides an amazing breakfast selection every morning, including cereals, fresh fruit salad, croissants, and bacon rolls.
The vicinity is filled with exciting things to do, making Z Soho the perfect accommodation choice!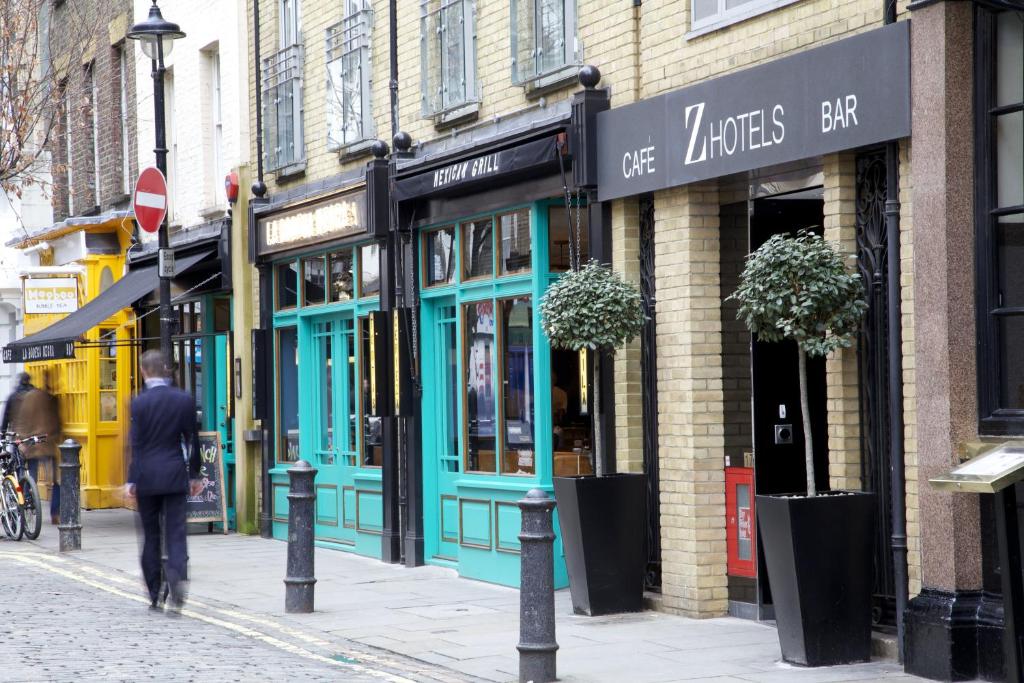 Kettner's Townhouse

Standing proudly between some of the popular tourist spots of London, Kettner's Townhouse is a delightful addition to Soho's hotels' scene.
It's been around since the 1860s, founded by Auguste Kettner, known to be Napoleon III's personal chef.
The hotel has been long since renovated and now features 33 bedrooms, all cozy and painted in timber floorboards, vintage pieces, heritage windows, and fireplaces.
You can relax on the premium bedding, take a peaceful bath in the private bathroom and enjoy the well-stocked minibar and drinks tray!
The on-site restaurant serves bistro classics, including terrine, steak tartare, omelet, and bouillabaisse, among others.
The Champagne Bar provides Ruinart champagne and cocktails, while the Piano Bar has a pianist playing live every day!
The selection of hotels here is as unique as it can get – from a transformed Courthouse to a former house of a literary figure!
And yet, all of them strive to make your stay as comfortable and fun as possible.
It is just a matter of your preference when it comes to choosing where to stay!
✍️
Find out more about Travel Lens and read our editorial guidelines
here
.