15 Best Hotels in Martinique
See also: Where to Stay in Martinique and Things to do in Martinique
Dramatic landscapes, an ambivalent cultural heritage, and unique biodiversity are only a few striking features of the Caribbean island of Martinique. The French foreign territory's multifaceted appeal has captured the fancy of avid travelers, and the island has become a rather popular holiday destination. The island's capital city Fort-de-France easily figures amongst the best Caribbean holiday destinations, and all you need is a short trip to find that out for yourself!
But the first step for planning the perfect vacation is choosing the right hotel for your stay! And we have compiled a comprehensive guide to help you with just that. Here, we have listed 15 of Martinique's best hotels and what you can expect from their overall experience as a traveler!
Affiliate Disclosure: As a Booking.com affiliate, I earn a small commission when you book through links on this page.
L'Imperatrice
Running out of a 1950s building, this old-world hotel offers a unique opportunity for travelers looking to experience the island's creole heritage. Wooden furniture, warm lighting, and a robust modern art deco vibe, this is the perfect place for a relaxing stay right in the heart of the island's capital city.
Located bayside -- about a two-minute walk from Saint Louis Cathedral -- L'Imperatrice is one of the most easily accessible of all the listings. The rooms are masterfully decorated, and some of them come with their own private terraces.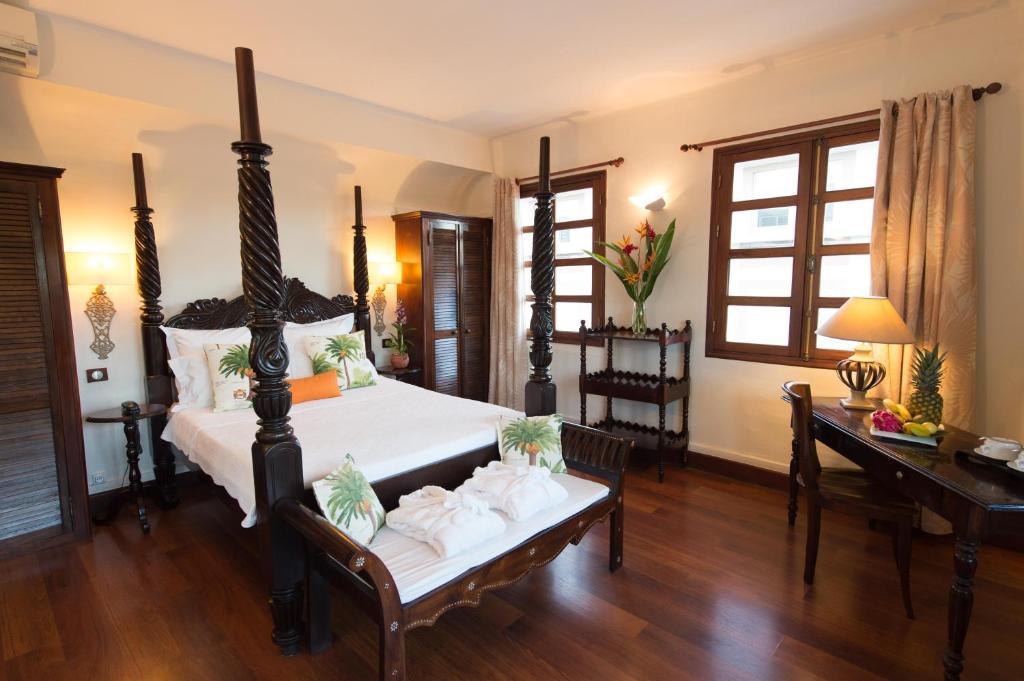 Hotel Batelière
Travel a little westward, and you will come across some of the more bigger seaside resort options that Forte-de-France has to offer. Amongst the standouts here is Hotel Batelière, an expansive and palm tree-laden property overlooking the vast open sea.
Hotel Batelière offers spacious, airy rooms in a  lush modern-design complex, but what really sets the resort apart are its added amenities. A stunning pool sitting right atop the cliff, a fresco restaurant, and a piano bar are some of the highlights. And to top it all off, guests staying in the hotel also get access to a private beach!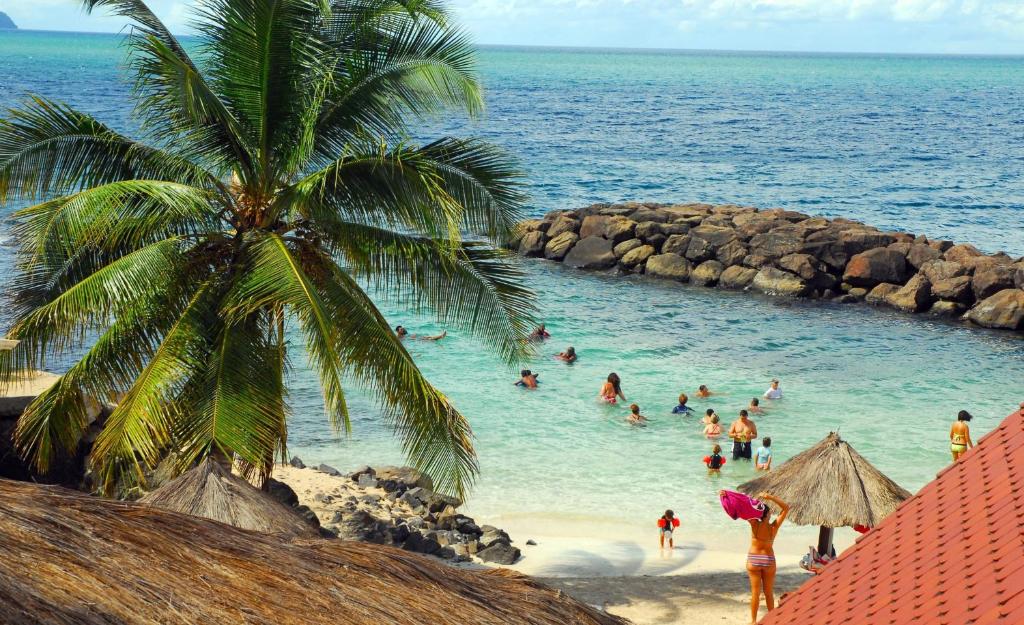 Hotel Pelican
The coastline running along Forte-de-France is the best when it comes to offering worthy spots for sunset/sunrise viewings. Hotel Pelican -- which is located about a 10-minute drive from the city center -- has one of the best settings for just that. Sunbeds line a serene poolside that overlooks the sandy beach of Plage de Case Navire.
Hotel Pelican also offers sea-facing rooms that come with balconies, offering a more private sunset-viewing experience. Continental breakfast and a promenade for your morning walks are only added bonuses!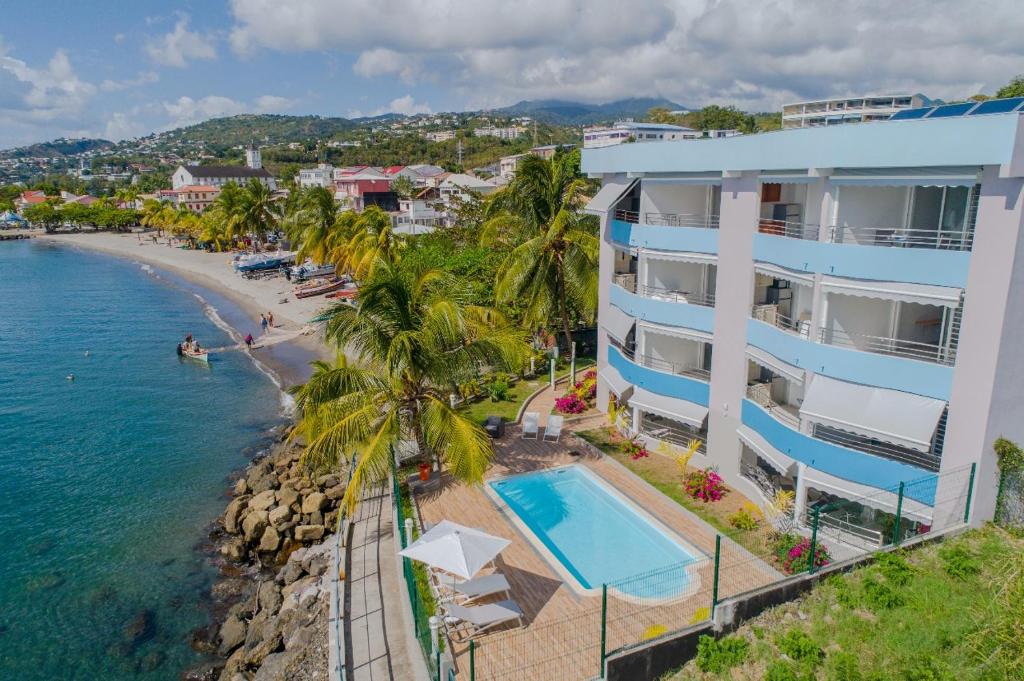 Apolline Martinique
Located in the heart of Forte-de-France, the chic Apolline Martinique is all that you would want from a luxury stay. The stylishly designed establishment offers a unique blend of art deco and boho free-spiritedness. Multiple hotel rooms come with their own balconies and/or giant glass windows offering views of the quaint gardens that surround the property.
Apolline Martinique is also famous for offering some of the best Creole delicacies on the restaurant menu. The hotel's breakfast selection is one of the highlights. And did we mention the infinity pool that offers unparalleled views of the Baie de Forte-de-France?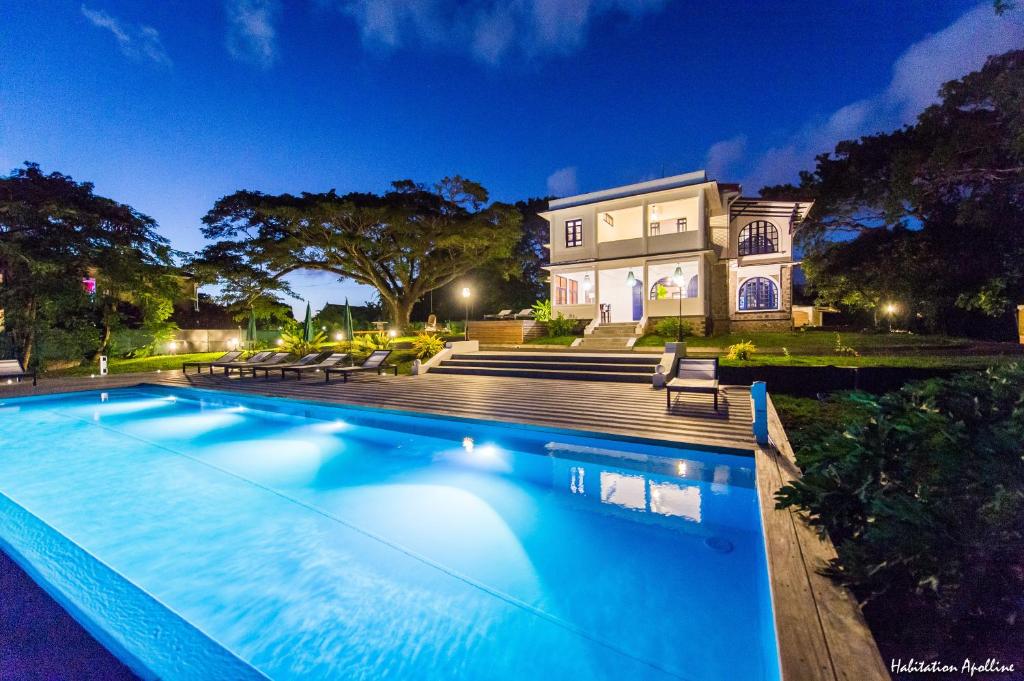 La Maison de Clementine
Further inland, the selection of hotel options can be just as challenging as there are plenty of worthy names to choose from. That said, few establishments can match up to the charm offered by the tranquil boutique hotel, La Maison de Clementine.
Housed in a beautiful mansion in the middle of lush scenery, this hotel is everything you want from a high-end getaway. The rooms are all masterfully decorated with turquoise walls and chestnut furniture, the outdoor pool isn't nearly as busy as the ones you'd find in bigger resorts, and the adjacent gardens offer an easy dive into the natural landscape. Nothing around this stunning hotel looks out of place!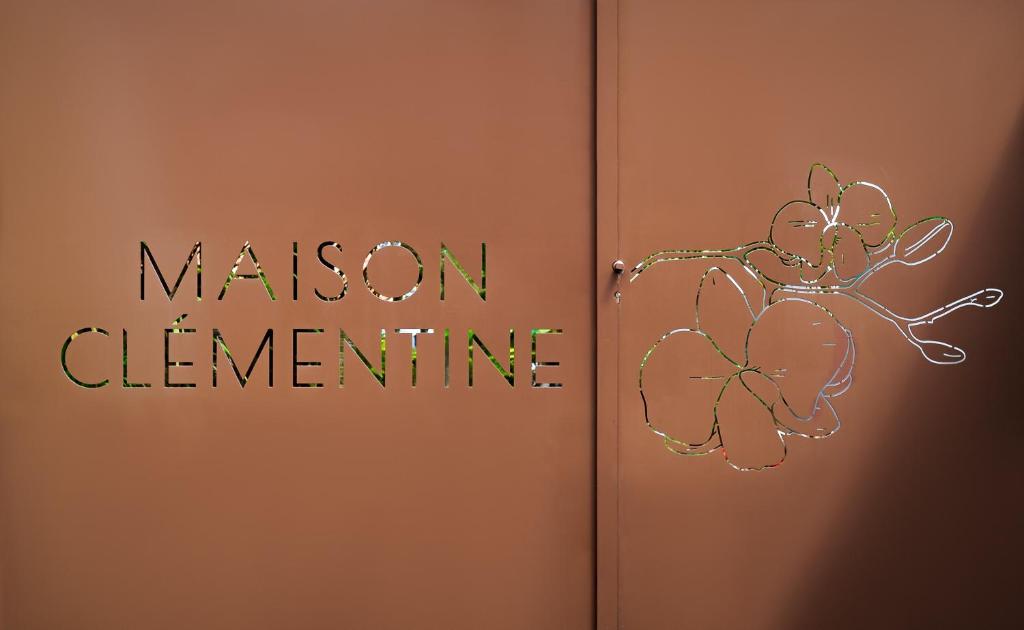 Redoute Paradise
Are you looking to enjoy an outdoor barbeque and a small get-together with your friends and family away from the bustling touristy crowds? The homey Redoute Paradise, located about a 10-12 minute drive from the city center, might just be the place for you.
The causal family-friendly vibe around Redoute Paradise has a range of various rooms to choose from. Whether you're looking for a studio apartment on the first floor, a garden view room with a private jacuzzi, or even a tent setting in the middle of a beautiful lawn, the hotel has you covered!
Le Bakoua
The southwestern town of Les Trois-ilets is where you need to be at if you're looking for a luxury holiday experience. There's a long list of seaside resort options to choose from. But even amongst them all, the 4-star hotel of Le Bakoua is one of the stand-outs.
Set in the beautiful location in the northern part of the town, the hotel offers an unhindered view of the open sea and has the stunning Pitons du Carbet mountains covering its backdrop. The rooms are as comfortable as they get; the hotel also offers an infinity pool, a cocktail bar, and outdoor tennis courts.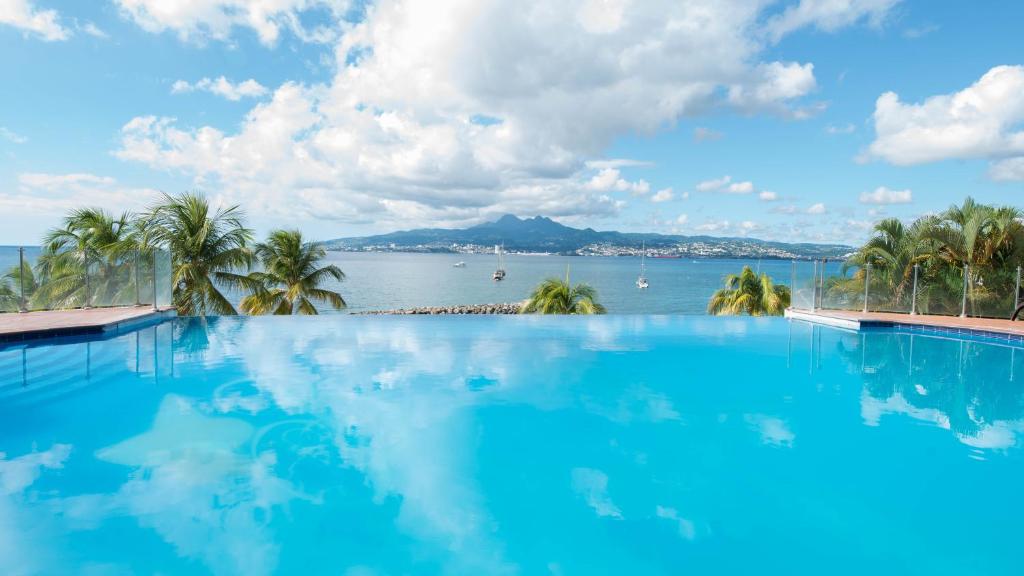 La Pagerie - Tropical Garden Hotel
Located at a stone's throw from the center of Les Trois-ilets, the expansive La Pagerie - Tropical Garden Hotel is another one of the go-to choices for luxury resorts. This establishment brings together all the smaller elements that make Martinique a great vacation prospect like no other.
La Pagerie - Tropical Garden Hotel stays true to its name and has a tranquil garden in the hotel complex, which offers a getaway from touristy crowds. The hotel rooms, mostly modern in design and conception, are all in close vicinity and give easy access. The hotel, however, does not compromise on modern-day comforts as it also offers an open-air restaurant, two bars, and a wellness center!
Carayou Hotel & Spa
Beige walls that sparkle under warm lighting, indoor pools with sparkling turquoise water, and masterfully designed wooden furniture covering the rooms and hallways, the Carayou Hotel & Spa is an accommodation that is all things aesthetic.
The accommodation sits right atop the northern tip of Les Trois-ilets and offers some of the city's most serene sea-facing rooms. And as the name suggests, the Carayou Hotel & Spa has a wellness center of its own. If all of the aforementioned isn't already incentive enough, the establishment also offers excursions into the sea with rental kayaks and water sporting options!
Hotel Panoramic
Hotel Panoramic, which lies just slightly southwest of Les Trois-ilets, is a hidden gem of sorts. Modest-looking at first glance, this hotel is actually quite stylishly designed. Bright-colored furniture and decor complement the pastel walls around the hotel complex, which also boasts an outdoor pool.
And even with all the talk of the artsy quarters and catchy decor, the biggest asset of Hotel Panoramic has to be stunning that comes with it. Most rooms are sea-facing, and you would not have to travel anywhere for a sunset sighting; take our word when we say that there are few places on the island that you'd instead want to be at during twilight hours.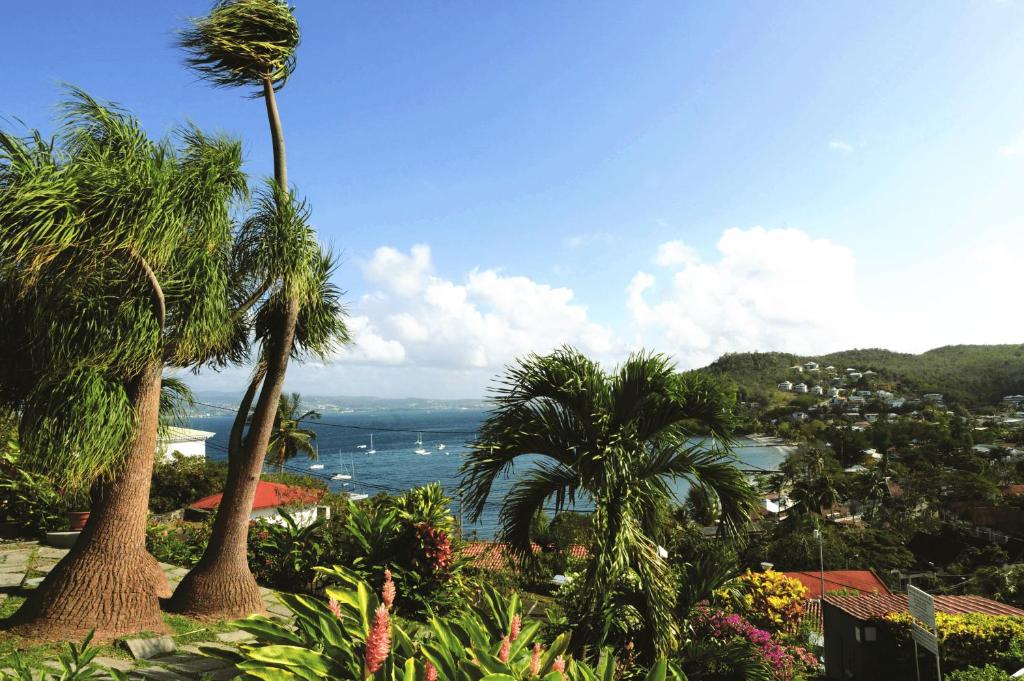 La Suite Villa
Another top draw in the vicinity of Les Trois-ilets is the family-friendly La Suite Villa, which offers an intricately curated luxury experience. The resort offers top-notch amenities, including complimentary breakfasts, hots tubs, and an outdoor pool, ensuring a wholesome experience right from the moment you arrive.
The gourmet restaurants -- which dishes both international favorites and local delights -- is one of Les Trois-ilets' must-visit! And above all, the hotel is at a safe distance from the city centers, yet you are never too far out to miss out on any of the perks that come with one of the more centrally located accommodation options.
French Coco
Located on the island's eastern coast in the small commune of La Trimite, French Coco is one of the most polished accommodation options available in Martinique. The hotel is built in wood, with the room exuding a relaxed vibe; you can find artsy pieces donning the walls and beautiful patio furniture lying across the accommodation.
French Coco has a prime location, sitting bayside. The hotel also has an outdoor pool and a fine dining restaurant that dishes out Creole delights, but the biggest highlight has to be the Garden -- a lush green space that is a microcosm of the Creole natural landscape that's meant to provide the perfect getaway.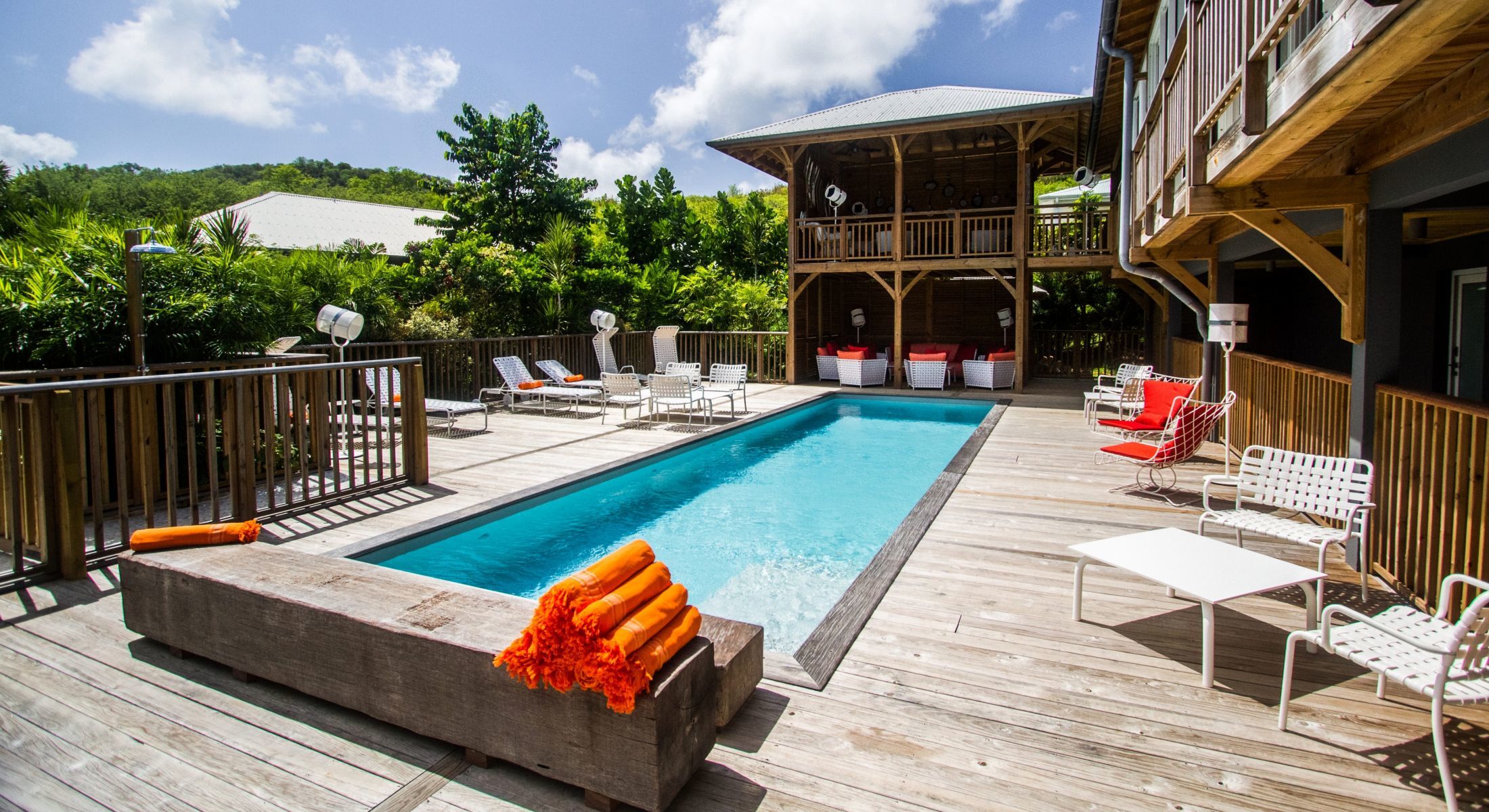 Hotel Cap Macabou
Located closer to the southern commune of Sainte-Anne, the Hotel Cap Macabou is a choice for travelers flying into Martinique. The hotel building is much more local in its architecture, with its wooden structure lending a certain sense of character that stands out from amongst a series of mortar buildings.
The rustic appeal of Hotel Cap Macabou also covers gastronomy. The restaurant at the establishment is famous for its fusion cuisine that blends elements of Creole and continental dishes to create a unique menu for its guests. The adjacent bar and access to a private beach right in front of the property are only bonuses!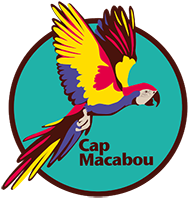 Karibea Sainte-Luce Hotel
If a single hotel pool and the odd sporting ground doesn't need cine across as adequate, you might want to turn to Karibea Sainte-Luce Hotel. Spread over a big area along the southern coast, this establishment boasts of three outdoor pools, multiple lawn tennis courts, and quick access to not one but two separate sandy beaches on either side!
The resort complex covers separate hotel buildings, each of which is connected to the other through a picturesque Bougainville-laden path. The quaint trails make for a perfect setting for both morning walks and casual evening strolls. And for your lunch dates? The hotel has you covered a fine dining restaurant--La Yole and a fast food joint--The Sikrier.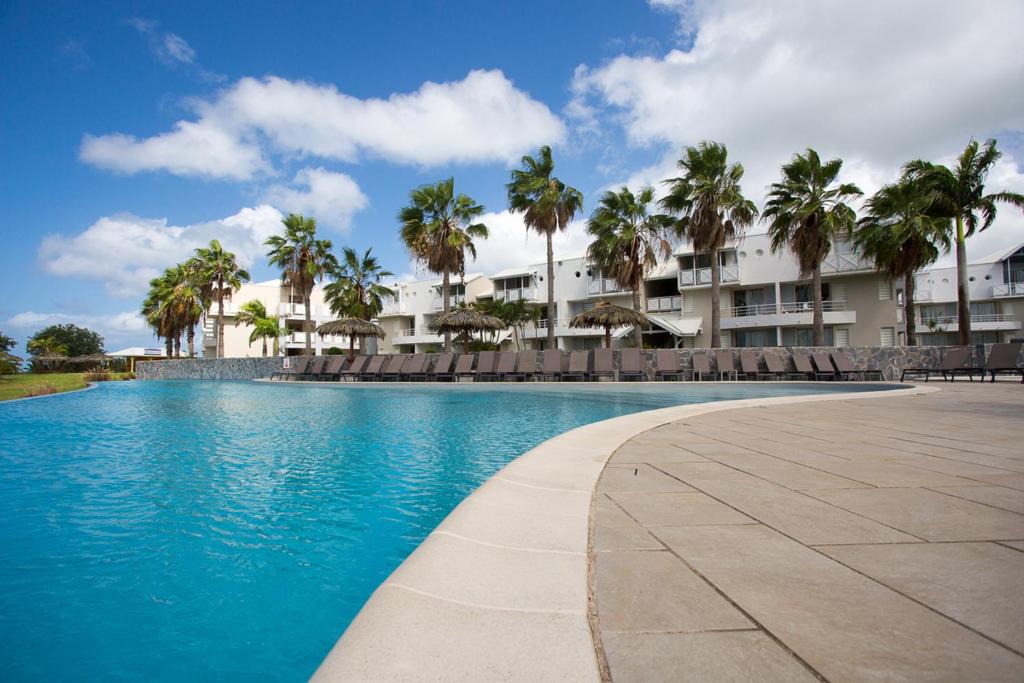 Hôtel Plein Soleil
With its wooden flooring, giant glass doors, and patio furniture lying seaside, Hotel Plein Soleil paints quite the picture. And that's why this chic hotel property located on the island's eastern coast makes for our final entry on the list for Martinique.
The charming hotel will have you stay in airy rooms, which are designed to ensure that you take in as much of the island's lush natural landscape as you can. The white drapes allow just the right amount of sun through the giant glass door, and when you're not relaxing in your room gazing into the horizon, there's the hotel's outdoor pool and gourmet restaurant to keep you occupied.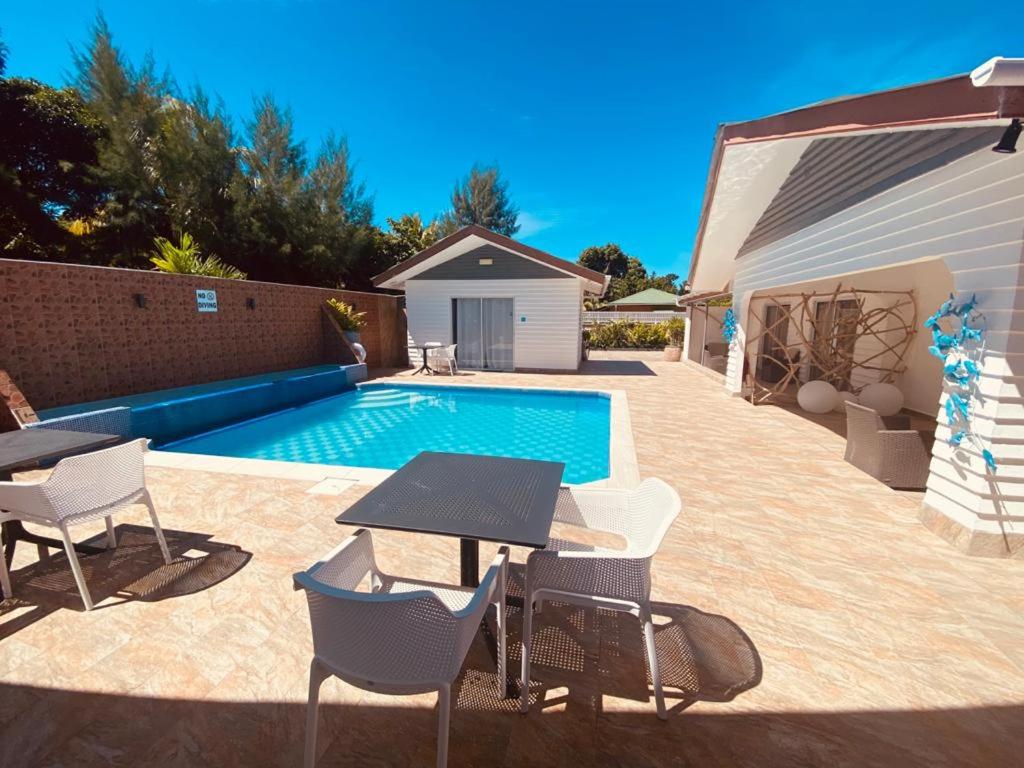 And that's our complete list of hotel options from Martinique. Take your pick and get packing for your next vacation; a Caribbean getaway awaits!
✍️
Find out more about Travel Lens and read our editorial guidelines
here
.