15 Best Hotels in Hongdae, South Korea
Seoul, the capital of South Korea, has always been one of the top destinations for tourists across the world.
Hidden in this 'seoul'ful city is a beautiful neighborhood, Hongdae, home to urban arts and indie music culture.
The area is located near Hongik University, one of the country's top fine arts colleges.
Hongdae teems with many peculiar elements, including graffiti murals on streets, vintage shops, and eclectic cafés, among others.
If you are planning to visit one of the coolest neighborhoods in the world, you'll need to find an equally cool place to stay.
Don't worry, because here is a list of the best hotels in Hongdae:
Affiliate Disclosure: As a Booking.com affiliate, I earn a small commission when you book through links on this page.
L7 Hongdae by LOTTE
This wonderful hotel, located near Hongik University, is under the Lotte Hotels group.
L7 has more than 300 guest rooms.
There are special suites with special amenities, including the Studio suite that gives access to a working studio or the Loasis Suite, designed to provide utmost relaxation.
Make your way to the 22nd floor to reach the exotic rooftop bar and pool.
Both are waiting to entertain you with live music and pool parties.
It also offers Floating, a restaurant featuring an open kitchen and stunning views of Hongdae.
The L7 is a minimalistic and luxurious hotel and one of the best choices.
Kpopstay
Kpopstay should be one of the first choices of every K-pop fan.
As you can guess, the hotel has incorporated K-pop elements in their hotel.
For example, you can hear K-pop music playing in the common areas as well as walls full of photographs and doodles of K-pop bands.
However, even if you are not a K-pop fan, its affordable rates would still pull you in.
The clean dorms feature comfortable sleeping-pod bunks, which offer peace and total-privacy curtains.
The place also provides several amenities, including free WiFi, huge safe deposit boxes, a dining and lounge area, a shared kitchen, a little garden, a sun terrace, and a TV room.
With its convenient location, friendly staff, and great accommodations, Kpopstay would feel like your second home.
Mercure Ambassador
This amazing art district also houses Mercure Ambassador, where tradition and modernity come together in providing a high-end hotel.
There are around 270 rooms adorned with furniture and cozy bedding.
You'll also enjoy other amenities, such as an IoT control system, Chromecast, and high-speed WiFi.
The amenities also include a coin laundry, two fully-equipped meeting rooms, a gym, a restaurant & a bar called SMT Lounge & Bar, and breakfast.
Notably, the hotel is near Hongdae's top attractions and Incheon International Airport.
With its convenient location and the vast array of things it offers, Mercure Ambassador has always been one of the top choices for tourists in Hongdae district.
Cocoa Guesthouse
Located within walking distance from Hongik University Station, Cocoa Guesthouse leans more on the cozy side, with a dash of traditionality.
There are only 14 guestrooms, but all of them are well taken care of and adorned with flat-screen TVs, coffee makers, heating systems, and many more amenities.
There's a shared kitchen accessible to guests and a water dispenser, washing machine, and microwave.
If you like to work during vacations, for some reason, you can use the hotel's computers, fax, and photocopying services.
The guesthouse serves amazing breakfast; as for your other meals, you can hit the many restaurants nearby.
Cocoa Guesthouse is comfortable, domestic, and simply wonderful.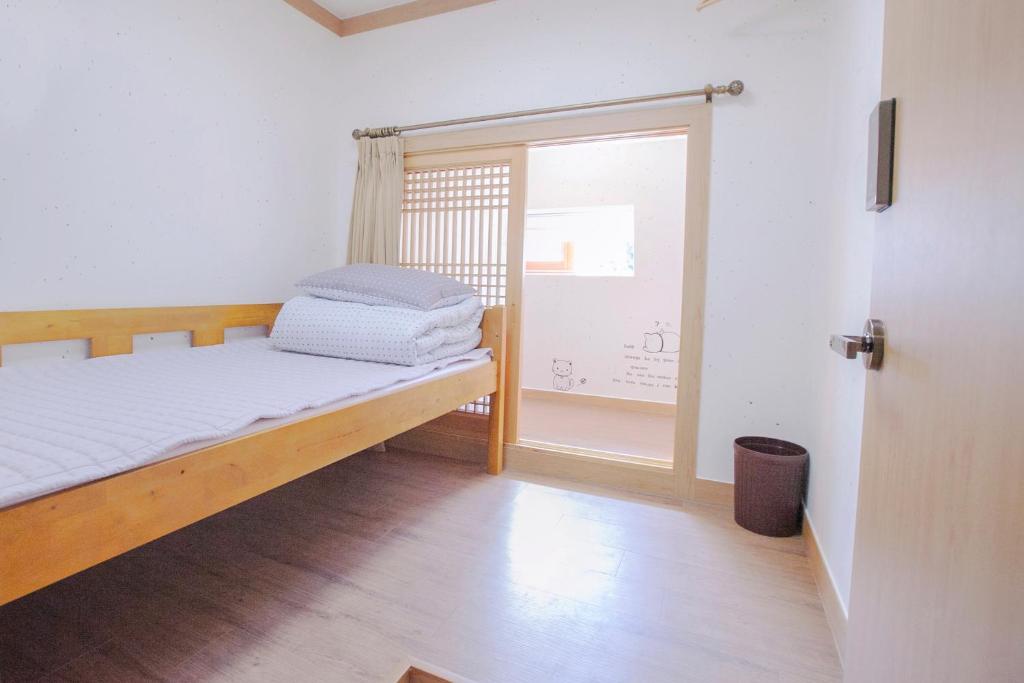 Orbit Café & Guesthouse
Living in an Instagrammable place is every tourist's dream.
Thanks to Orbit Café & Guesthouse, now your dream will come true.
This chic place's interiors and exteriors are shaded in soothing shades of white and pink.
Its guesthouse is the most impressive thing about the place.
You can select from comfortable two-bedding dorms, twin rooms, and family rooms.
Since it's also a café, you get access to an excellent complimentary breakfast.
You can find many restaurants and attractions nearby, making this place one of the best choices for tourists.
While you're here, don't forget to take gorgeous photos.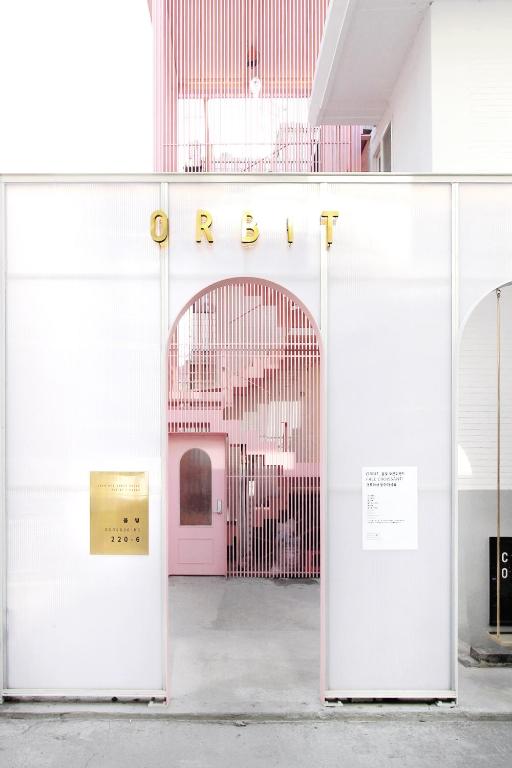 RYSE, Autograph Collection
RYSE, Autograph Collection stands tall in Hongdae.
This hotel is a good choice for tourists from all around the world.
It's also an example of peak hospitality.
There are more than 200 guestrooms peppered with many amenities, including luxurious bedding, complimentary toiletries, and even a TV.
Other amenities are a fitness center, complimentary breakfast, daily housekeeping, valet parking, pet facilities, and a restaurant and bar.
Many attractions surround RYSE, including – but not limited to - several universities, Gyeongbok Palace and Yeouido Park!
9 Brick Hotel
This sweet little boutique hotel is regarded as a slice of Europe in South Korea, with its vast, sweeping arches and exposed brick walls.
Located a few minutes from the Hongik University metro station, 9 Brick Hotel features 94 guestrooms equipped with flat screens, high-speed WiFi, and refrigerators.
You can also get breakfast for the duration of your stay, with a surcharge.
It includes a business center, concierge service, laundry, room service, as well as a restaurant and a bar/lounge.
It is a great hotel to stay, especially if you want luxurious yet homely vibes in Hongdae.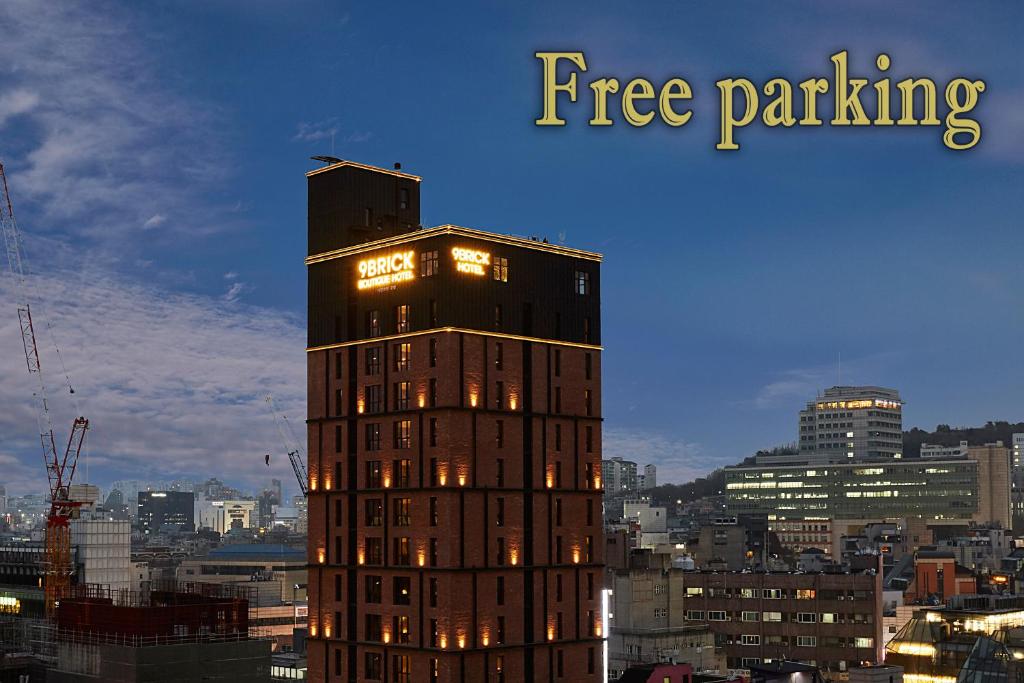 Wow Factor Stay
Wow Factor Stay is nearby many incredible attractions, including War and Women's Human Rights Museum, YG Entertainment Building, and many more.
Likewise, the hotel is where you see upscale and cozy vibes come together.
It only provides five rooms, which are way more equipped than usual, featuring refrigerators, luxurious bathrooms, LCDs, complimentary toiletries, electric kettles, and high-speed WiFi.
The hotel also has a lovely rooftop terrace and a garden, which is perfect for just relaxing and enjoying stunning views of the city.
The stay also offers a hanbok rental and photography service.
You can dress up in the traditional Korean costume and pocket some memories of your trip.
Urbanwood Guesthouse
Urban Guesthouse is one of the most comfortable hotels you'll see on this list.
Located a little distance away from Hongik University subway station, it is designed as a bohemian enclave, with cozy private apartments decorated with plants and vibrant colors.
It provides four rooms with nature-inspired décor.
Amenities include a kitchen, a communal area, music and cinema, coffee machine, a library, free internet, and a craftily decorated rooftop, among others.
The guesthouse also provides complimentary breakfast that includes bagels and freshly brewed coffee.
Its convenient location also means that the guesthouse is surrounded by cafés, lounges, bars, art shops, and street performances.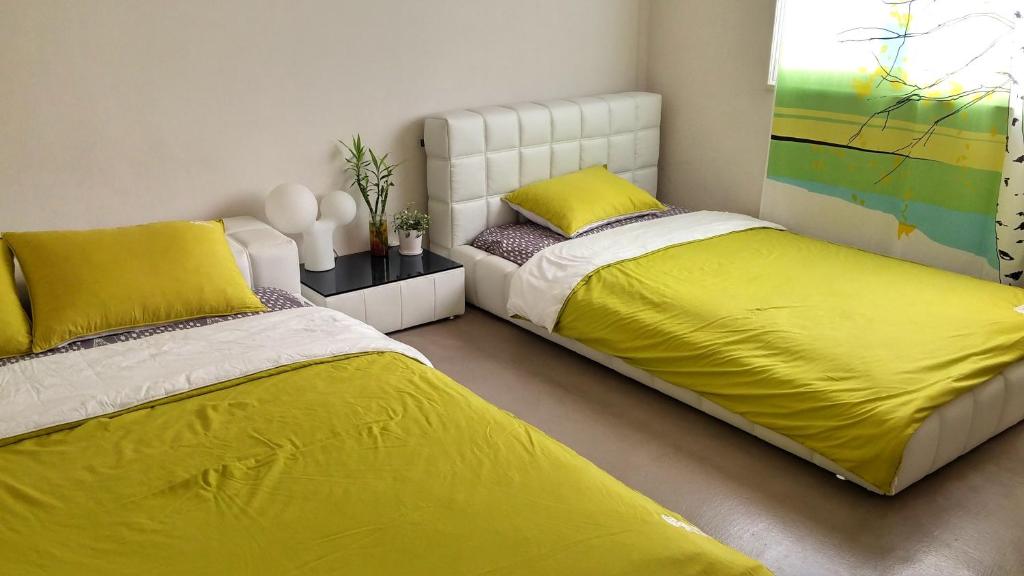 Dream House
Another cozy hotel on this list is Dream House, a great place exuding cozy and vintage vibes.
It provides 20 guestrooms with amenities, such as air conditioning, heating options, soundproofing, complimentary toiletries, a refrigerator, and a microwave.
You also get a shared kitchen.
There's also a rooftop terrace for relaxation, a fitness center, as well as high-speed WiFi and concierge services.
Another of the hotel's amazing qualities is its proximity to many attractions, including Trickeye Museum, Dongjin Flea Market, and Mecenatpolis Mall.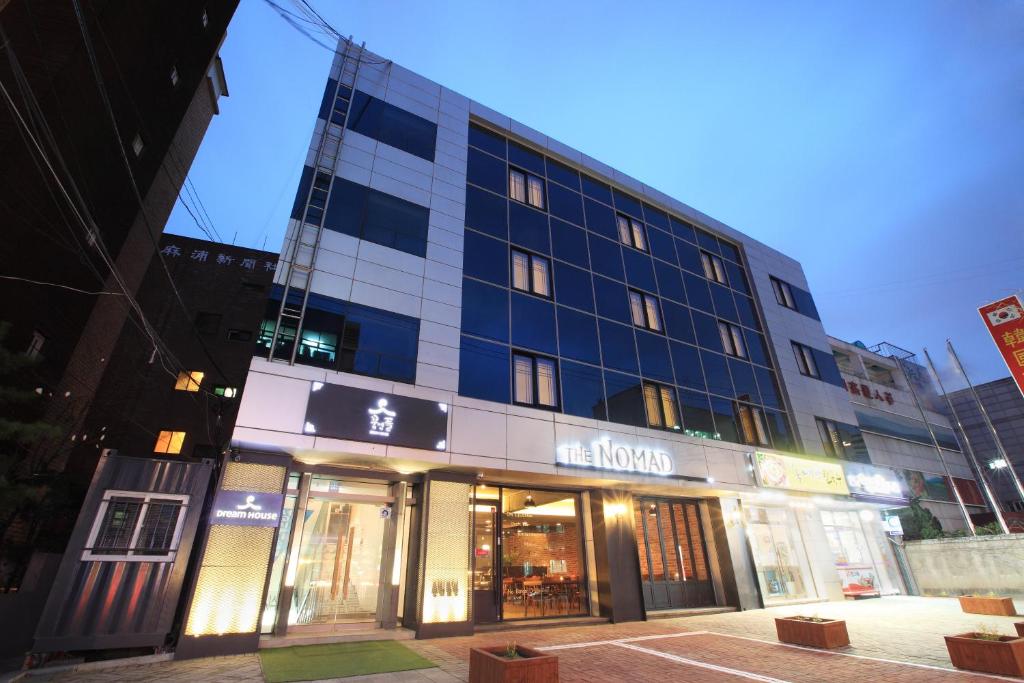 Michigan House & Pub
Michigan House & Pub is a beautiful hotel in the Hongdae area, which not only stands at an extremely convenient location but also provides amazing accommodations.
Preferring quality over quantity, the hotel has seven guestrooms – both private ones and dormitories – designed with attention and care, reflected in the amenities.
Open to guests and customers alike, the social area downstairs is a pub, where you can have a drink, eat, or even use it as a workspace.
You can also enjoy complimentary breakfast, access to the garden with BBQ facilities, and salon services.
With a handful of tourist spots spread out close to it, Michigan House & Pub is a great choice.
TwoTwo House
TwoTwo House is not a hotel – it's a home.
Located close to Hongik University Station, it offers premium accommodation and even fantastic guest service.
The rooms are decorated luxuriously, filled with bun-beds, necessary facilities, and soft lights.
Here, you'll have a complimentary breakfast every day.
You can also have your grocery delivered and have access to a shared kitchen where you can cook your own meals.
There are many things to do in the area, many attractions to see, and many ways to keep you willingly busy.
What's more, cleanliness is also a top priority in this place.
You don't even have to worry about hygiene and safety.
Hotel Baroato
The Hotel Baroato is a  confluence of wood, metal, glass, and calmness, which steals your heart at first glance.
Located closest to Exit 3 of Hongik University Station, the hotel features spacious rooms that cater to your needs.
These rooms are equipped with many amenities, including cozy bedding, air conditioning, TVs, safe, complimentary toiletries, and free WiFi.
The hotel also provide a vegetarian breakfast, cleaning facilities, complimentary tea bags & coffee, luggage storage, and so on.
More importantly, it has a shared kitchen to cook your meals and a peaceful sun terrace to enjoy the meal or just relax.
Time Traveler Relax Hongdae
Time Traveler Relax is a hotel/hostel and a perfect fit for solo tourists and couples.
You can find it near Hongik University and the Trickeye Museum.
There are ten guestrooms furnished with cozy bedding, private bathrooms, and complimentary WiFi access.
The guesthouse, peppered with many paintings and trick art, conducts many social events, including a weekly Friday night barbecue outing.
It also offers several activities, such as a library, games, and puzzles, a shared kitchen, and a beautiful little garden.
Tourists like the hotel's homely atmosphere, facilitated by the friendly staff, as well as its complimentary meals.
Hotel The-Ore
Hotel The-Ore is in the vicinity of Hongik University.
The 50 air-conditioned rooms of this hotel are comfortable, filled with fantastic amenities, and kept clean by daily housekeeping and laundry services.
If those aren't enough, there is also a business center, a 24-hour concierge, a restaurant that serves delicious food, and free WiFi.
The surrounding area is no less interesting, with attractions like Shinsegae Park, Trickeye Museum, Hongdae Shopping Street, and the National Museum of Korea.
Many tourists have visited here for a romantic vacation.
Bring your significant other to Hotel The-Ore for the ultimate romantic vacation in Seoul.
Final Thoughts
A place as creative and artistic as Hongdae definitely deserves a selection of hotels that are equally wonderful and dynamic to live in.
These hotels are on par with – maybe even better than – some of the most popular hotels in the entire world.
That's when you know that you'll be in good hands no matter which hotel you choose.
See More
20 Best Hotels in Seoul and Where to Stay in Seoul
✍️
Find out more about Travel Lens and read our editorial guidelines
here
.